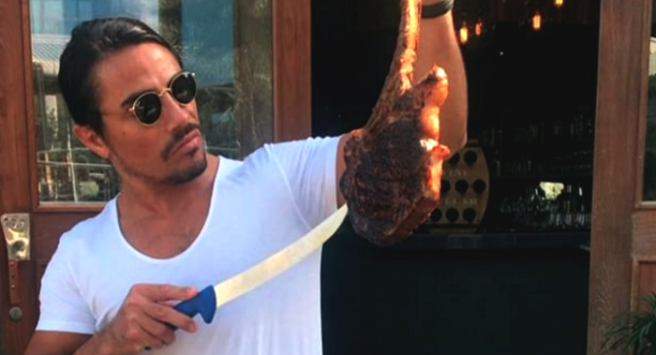 The year of #SaltBae: Yep, the suave salter is opening a new restaurant
Even though we're only 25 days in, 2017 has already been a fierce year for memes.
And one that swept away the whole world was definitely #SaltBae. Who else could sprinkle salt so slickly?!
His suave AF seasoning skills quickly went viral earlier this month, and with that followed a whole host of other memes inspired by him.
Well, now #SaltBae, real name Nusret Gökçe, is opening a restaurant in London, and we're SO there.
The Turkish chef already has restaurants in his native country, but has now decided to take the plunge with London, he confirmed to the Hurriyet Daily News.
When asked by Time Out if he's worried about the language barrier, Nusret said no, because he's "going to communicate with people through meat."
As well as the new London restaurant, SB also has plans for New York, so we can definitely see 2017 being the year of his salty suaveness.