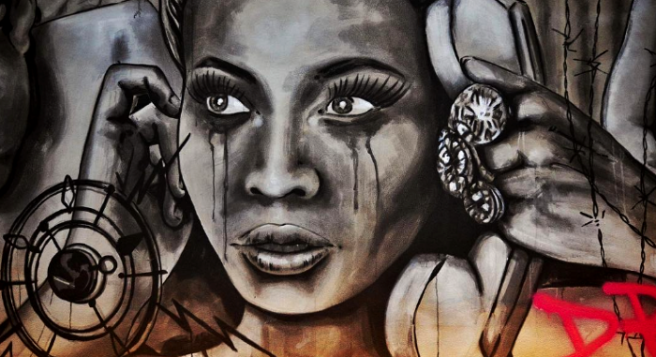 The Bey Burger & Kimye Cocktail?! This restaurant is right up our alley
We're pretty much always up on celebrity culture here in Shemazing HQ, so when we saw a restaurant inspired by Beyonce and Jay Z, we got very excited.
The Carters (yep, it's named after them), is a very posh, yet extremely cool, eatery in Australia and it's now on our bucket list to go there.
The whole building is decorated with gold scaffolding poles and monochrome imagery of Bey, Jay and Kanye.
And it's not just the interiors that have us in a flurry; its menu also seems insanely delish.
It includes Barack Obama fried chicken, a Bey Burger, NAS lamb ribs and a Kimye cocktail.
The venue's manager, Chady Khouzame, told Music: "The Carter was inspired by New York's great architecture, food and controversial entertainment.
"Jay Z and Beyonce have always been at the centre of controversy which is what inspired our hidden messages in artwork surrounding the bar and the murals on the wall in the basement."
We'd go to Aus literally just to dine in this restaurant.