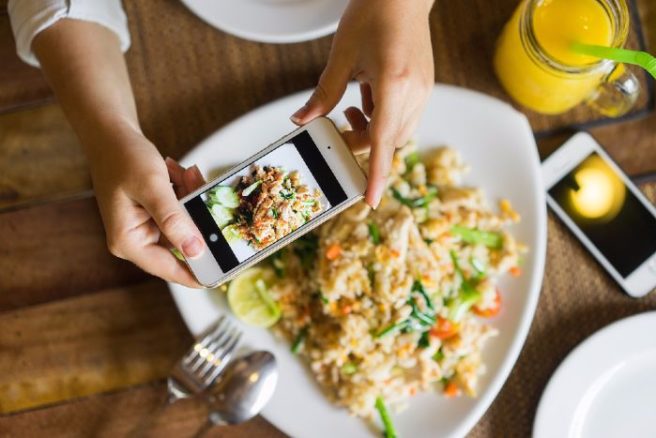 UK restaurant bans diners from snapping their Intsa-worthy food
We're all been there – you're out for a meal in swanky restaurant, decide what mouth-watering dish you're going to order, and eagerly wait its arrival so you can finally dig in.
But wait, not so fast.
No dining experience would be complete without the perfect Instagram post, right?
It's pretty much common practice in every restaurant across the world, and while some food bloggers have managed to make careers from portfolios of gorgeous food snaps, not everyone is keen on the trend.
In a rather controversial move, The Waterside, a Michelin-starred restaurant in the UK, has banned its customers from photographing their food.
According to The Daily Mail, renowned French chef, Michel Roux, has had enough of the millennial practice and has even gone as far as to place a sign on the door saying: "No photos, please."
He said: "I mean, what are they doing? Maybe once during the meal you want to take a little photo of something because it's unusual. But what about the flavours? A picture on a phone cannot possibly capture the flavours."
The popular restaurant, named fourth best in the UK, was founded by brothers Michel and Albert Roux in 1972 and is now run by Michel's son Alain – though Michel remains an active member of staff.
Alas, it seems like Michel's efforts could be in vain, as a quick snoop through Instagram shows a number of diners choosing to blatantly ignore the ban.
In fairness, these all look pretty amazing.