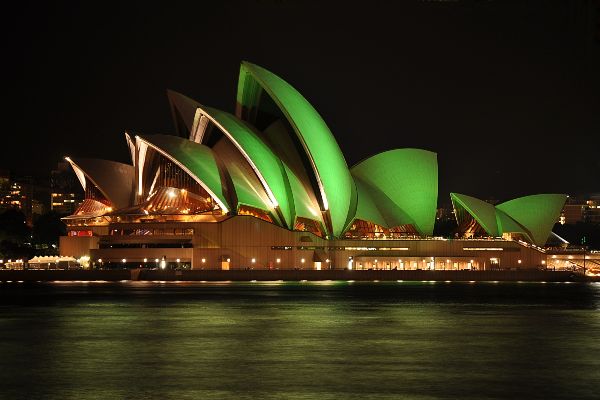 To mark 10 successful years of Global Greening and to celebrate this unique global campaign, Taoiseach Leo Varadkar TD joined Tourism Ireland earlier this month to launch its new book, called Ireland's Greening of the World.
The book tells the story of Tourism Ireland's Global Greening since it began in 2010 and how it has since captured the imagination of people everywhere.
The initiative, which see hundreds of iconic landmarks around the world light up green to celebrate the island of Ireland and St Patrick, first began in Sydney – when the Sydney Opera House went green on 17 March 2010, on the 200th anniversary of an historic event celebrating Ireland, hosted by the then Governor of New South Wales, Lachlan Macquarie.
The campaign has gone from strength to strength every year since then, with around 360 sites (or more) in at least 51 different countries set to take part for St Patrick's 2019.
Tourism Ireland's Global Greening complements the Government's Global Ireland strategy, which will see the initiative grow to 600 participating sites, by 2025.
An Taoiseach Leo Varadkar TD said: "Tourism Ireland's Global Greening project is a powerful symbol of the impact of our Irish abroad and is an expression of our reach, our shared values and our ambition.
"The Global Greening project, like our diaspora, stretches across the world, to every continent, going beyond our historical connections into where we can now be found.
"As Minister for Transport, Tourism and Trade, I was proud to support the development of this initiative and I encouraged our public buildings to take part in 'the greening'. Today, as Taoiseach, I am proud to see that so many places in Ireland and around the world are involved in this project, contributing to its enormous success. Congratulations to everyone that has been associated with this project here at home and around the world."
Niall Gibbons, CEO of Tourism Ireland, said: "It is hard to believe that Tourism Ireland's Global Greening is 10 years old. To mark the occasion, we have produced a special commemorative book, 'Ireland's Greening of the World'. We're delighted the Taoiseach has agreed to launch it today.
"The success of our Global Greening is due in no small part to the great work that has been carried out across the world by Irish people and the Diaspora. In particular, the support of the Department of Foreign Affairs and Trade and the Irish embassy network has been absolutely invaluable in broadening the reach of this project over the years.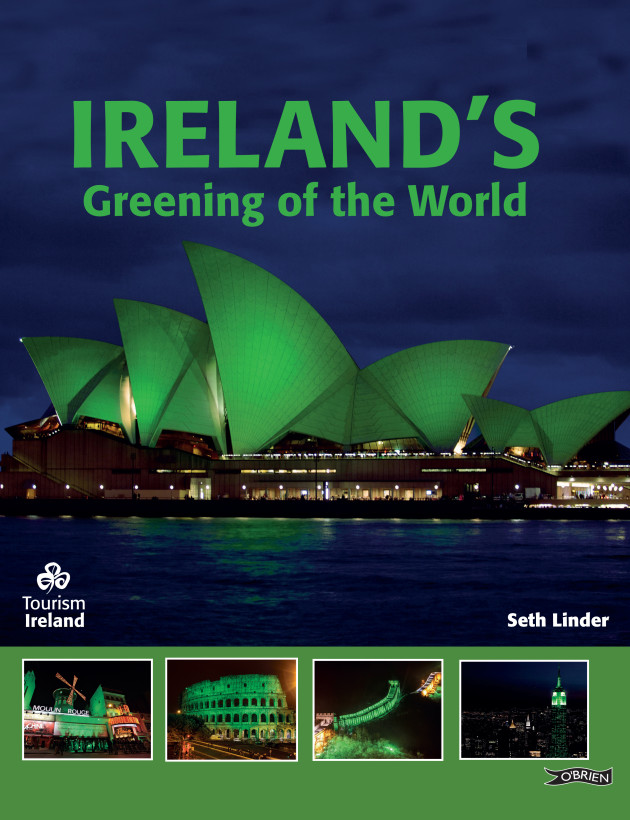 "More than 70 million people around the world claim links to the island of Ireland and St Patrick's Day is a truly unique opportunity to reconnect them with their heritage. We will distribute 'Ireland's Greening of the World' through Tourism Ireland's offices around the world and through the Irish embassy network."
Ireland's Greening of the World is available to buy in bookshops and online.
Feature Image: Mike Young