The Spring/Summer season of style is already coming up fast for the new year, and with the dismal nature of Blue Monday, we want to look ahead at the key trends we can expect from our favourite fashion providers.
Boohoo is dropping it's brand new collection, and they have identified some key trends to snap up as the months get a little warmer.
Moving into 2019, the forecast is bright – literally:
TROPICAL NIGHTS
Looking for something to spice up your going out wardrobe?
We've been bombarded with classic animal prints in 2018, but 2019 calls for the same prints in zingy shades and textures.
With a mix of luxe fabrications including printed satin, crisp soft tailoring and asymmetric hemlines, it's all about clashing – in a good way.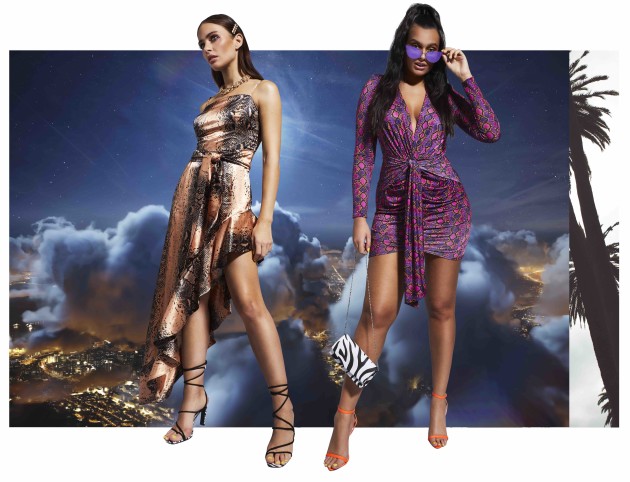 GO FIERCE
Warmer months instantly make us look ahead to festival season – and this trend is all about incorporating neons and street wear in light fabrics.
Imagine what you would wear to an urban festival in the year 3019, and you're on the money.
Fun, futuristic and fruity shades, complimented with street wear in unexpected fabrics like organza and reflective sheens.
PRAIRIE
The little house party on the prairie is calling!
Milk maid tops mixed in with crisp, tailored pieces in sorbet shades, teamed with athletic accessories evokes a girly but edgy vibe.
Ruffled separates in clashing prints like florals and polka dots are the hallmarks.
ATHLETICA
Athletic, urban aesthetics are going absolutely nowhere for the new year.
Utility pockets and technical look fabrications get an update thanks to an additional layer of fisherman style gillets, utility vests and over-the-chest bumbags.
All of these items will be landing on boohoo.com between now and the end of February.