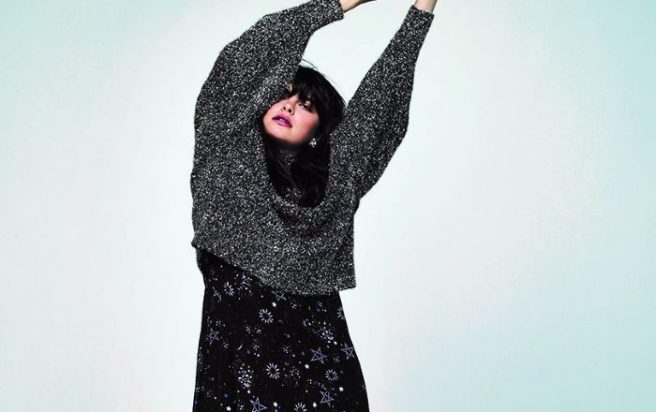 If you've been snooping around the high street, watching press days on the SHEmazing Snapchat, or keeping an eye on the runways, you may have spotted a trend emerging for Autumn 2017.
The summer was all about gingham, but now the hottest print to hit the high street is literally astronomical
Inspired by the now cult classic Prada Caheir Astrology bag and the amazing PFW Chanel show, featuring a real rocket, astrology and zodiac pieces influenced by the stars are everywhere this season.
First spotted at the New Look A/W 2017 press day last week, and in every high street haven since, the out of this world theme is teleporting us into next season with a simple swathe of embroidered fabric.
From the bold novelty rocket launcher bag, to the sheer and dainty meteor print, here are a few of our favourite pieces to kick start the new sartorial season in style.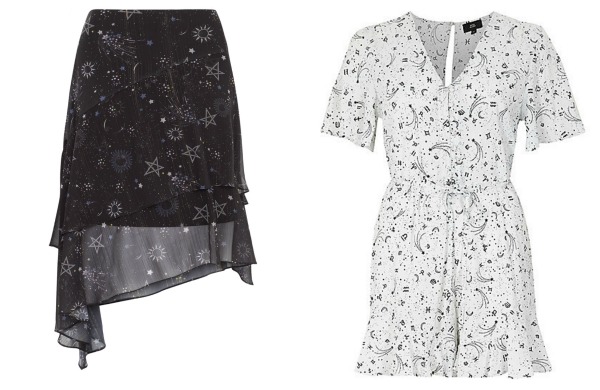 New Look Astrology skirt €29.99 (in stores September) River Island Star print playsuit €47.00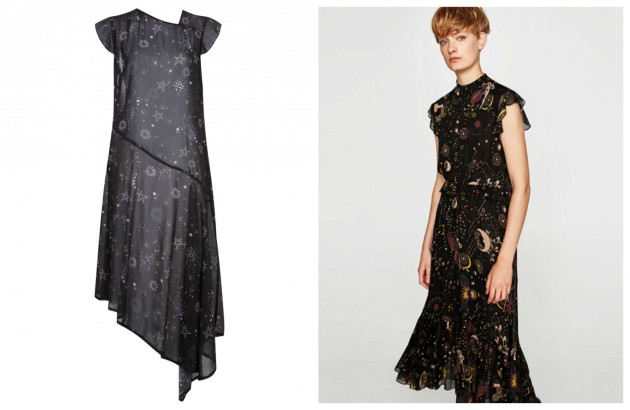 New Look Astrology sheath dress €39.99 (in stores September) Zara Moon dress €69.95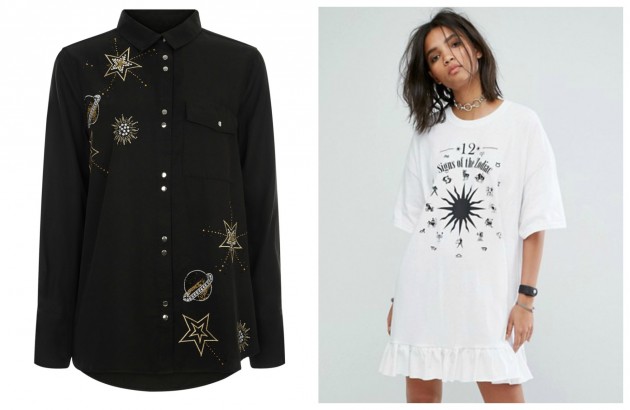 New Look shirt €29.99 (in stores September) Milk It Vintage T-Shirt Dress €47.30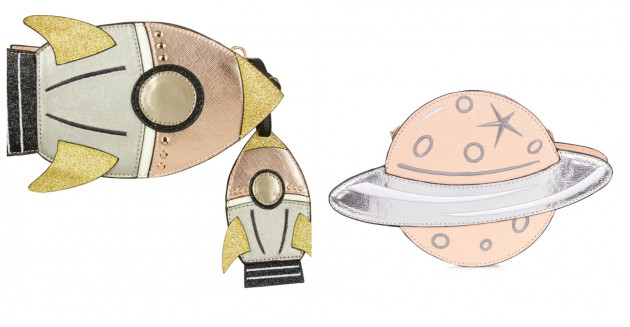 New Look Rocket bag €29.99, New Look Saturn bag €19.99 (in stores late 2017)