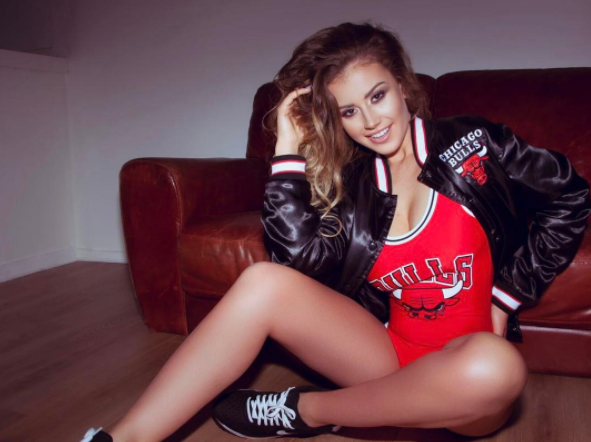 An investigation is underway after a British model was allegedly kidnapped and detained for six days in Italy while her captors attempted to sell her in an auction on the dark web.
One suspect has been arrested, British-resident, Pole Lukasz Pawel Herba, however Italian police have confirmed they are on the hunt for at least one other man.
Chloe Ayling, a 20-year-old mother of one, claims she was attacked by two men after travelling to Milan for work last month.
She told authorities that she was put in a bag and transported to a cabin in a remote town in the Italian Alps after arriving at what turned out to be a set-up photoshoot.
According to Italian media, the model said she saw two men and was aware of three more, but never saw their faces.
"A person wearing black gloves came up from behind and put one hand on my neck and the other on my mouth, while a second person, wearing a black balaclava, injected me in my right arm," she said in a statement to police, which was published by Italian newspaper Corriere della Sera.
"I think I passed out because when I woke up I only had on my pink chenille bodysuit and socks and I realised I was in the boot of a car, bound at the ankle and wrists with my mouth taped up. I was in a luggage bag with only a small gap to breathe through."
While many details of the incident remain unclear, police have confirmed that Chloe was injected with the ketamine and said they believe Herba may have been capable of causing her serious harm.
On July 17, six days after Chloe's ordeal began, she was released and driven back to Milan.
She told The Telegraph that her kidnapper said she was being released because she was the mother of a young child.
Investigations in the case are ongoing in Italy, Poland and the United Kingdom.