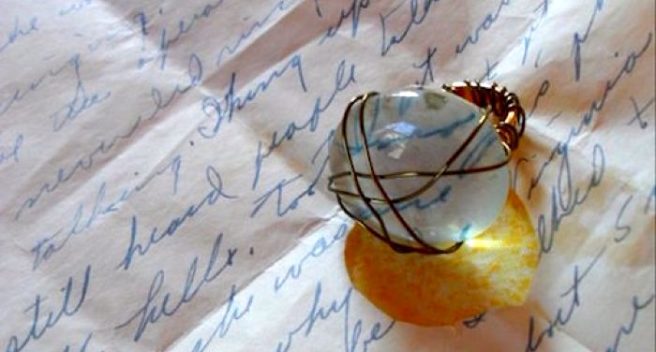 When people travel around the world, it's not uncommon for them to miss home. Many of us have been through it.
So, when this women, Meghan Coomes, worked in TV, she wanted a constant reminder of her family for when she had to travel.
"My family and I grew up hearing about my grandparents' torrid love affair," she told BuzzFeed.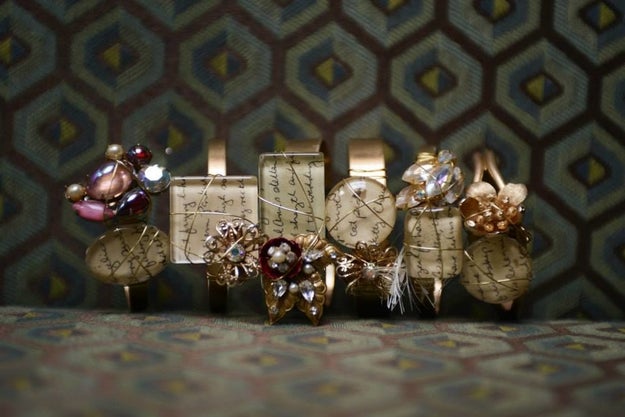 "They were long-distance dating during WWII, and they wrote each other daily while apart — three years, three months, and four days."
And from that, Meghan got a great idea.
She decided to use her grandparents' love letters, and make them into jewelery so she'd have something special on her for when she was on the road.
"I asked my grandma if I could use one of their letters to make a bracelet, so that I always had my family with me.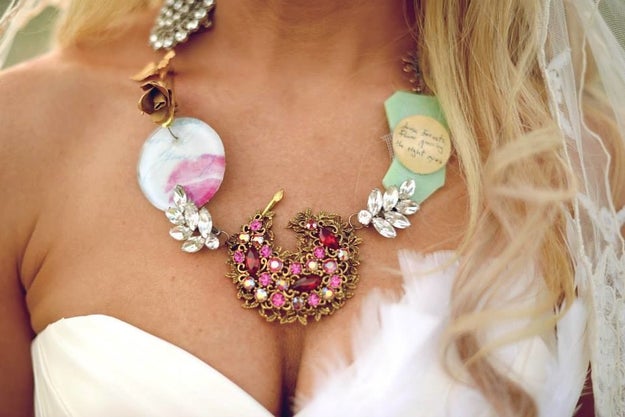 "She loved the idea. I used the back page of an original letter from New Year's Eve in 1943."
With that, Meghan made a necklace and ring and brought it everywhere with her.
She began having people compliment her on her jewelery constantly, and after a couple of years, Forever Yours, Agnes jewelery company was born.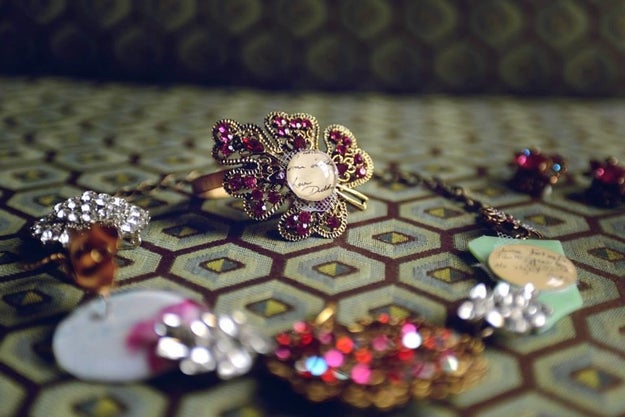 With her business booming, Meghan now makes a copy of the letters and adheres them on to clear glass. She then adds jewels and stones to complete each piece.
Meghan's creations are absolutely gorgeous and we just love the Notebook-style beginning to her story.