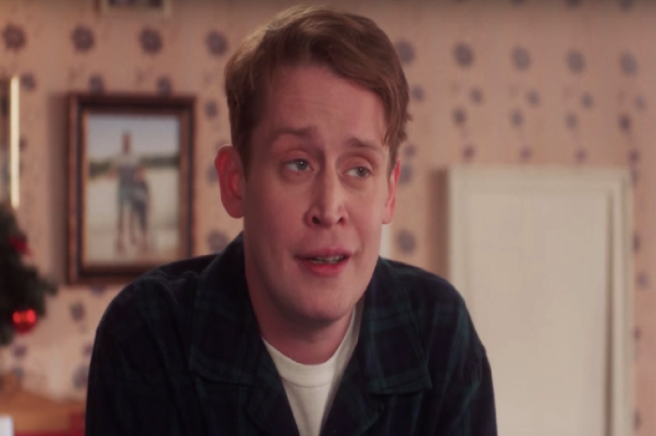 Since 1990 when the first Home Alone movie graced our screens and changed our lives forever, the nostalgia has been building.
We've waited SO LONG to see Macaulay Culkin give us more Home Alone magic, and now our wishes have been granted, courtesy of Google.
Yes, Google have somehow persuaded the former child star to recreate some of the film's classic scenes, and it's as special as you might imagine.
The actor tweeted the 'Hey Google' ad yesterday, and sent the internet into mayhem;
#heygoogle Have you ever wondered what Kevin McCallister is like as an adult? Me neither. But just in case you're curious you should totally watch this #ad pic.twitter.com/uO9qMPrUT3

— Macaulay Culkin (@IncredibleCulk) December 19, 2018
It seems that Peter and Kate McCallister's parenting skills haven't improved in 30 years, but we're sure that raising about 2930282 children in a beautiful twelve-level house can't be as simple as it appears.
I mean, we've all gone and holiday and forgotten something vital. We've never forgotten a child, but sure look. Each to their own.
"Have you ever wondered what Kevin McCallister is like as an adult?," Macaulay tweeted, and from the looks of things, he's pretty much the exact same.
Google is essentially helping him out this time around, so he doesn't have to fend off any burglars all on his lonesome. There are a few differences for Kevin as an adult, for one, he actually has a need to shave this time.
He puts out his back while jumping on the bed, much like the rest of us. He's not a kid anymore, SOB.
Culkin has retrofitted his gaff to be a super smart home, so there's no ingenious traps needed. Google implies that when you have a voice-activated tech assistant, warding off thieves is pretty damn easy.
Have a look at Kevin McCallister in all his adult glory, we're busy exploding with wistful thoughts of the blissful 1990s:
Keep the change, ya filthy animals.