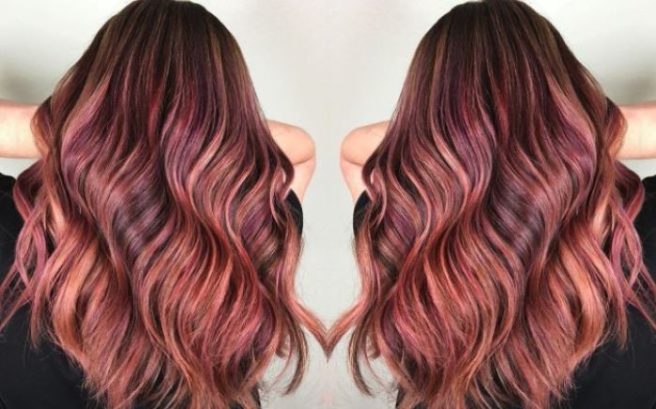 In fairness, it would seem as though we're faced with a new hair trend every single week.
From the return of the 90s bob to the glory of the rose chocolate hair colour trend – we genuinely can't keep up.
Despite the fact that we are overrun with trends, we are loving each and every one of them (some more than others though).
We love seeing people rock daring new looks, but we're simple creatures, who love a good curly blow dry and a bitta balayage.
HOWEVER, the Internet's latest offering comes in the form of 'fruit juice hair' and it is mad, but also very wearable.
The wonderful hairstylist behind this new look is Alisha McAlister, who shared the image on Instagram.
"I'm not sure what to call this!" she said in the caption.
"It's a mix of blended fruit colours. I started this hair colour thinking I was doing a simple base and tone. Then my amazing client surprised me! She said, 'I want something different!'
"So yay for stylist choice night! Pops of Ignite Violet and Red and then I honestly toned the whole thing with Manic Panic Pro Pastel-izer, three grams of Divine Wine, and six grams of Smokescreen. This is such a fun colour! It's a great way to introduce vibrant and pastel colors and the client not get fired for it!"