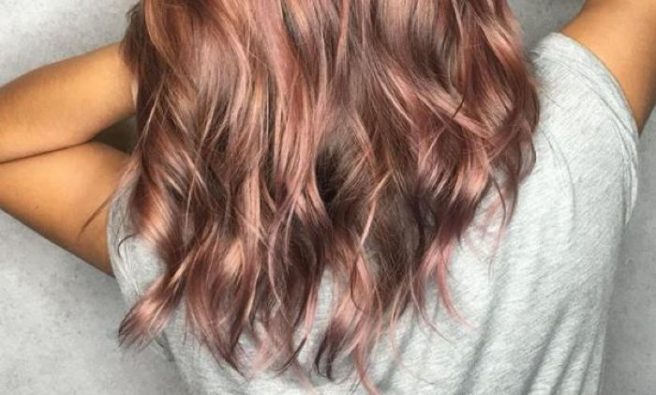 Brunettes, listen up! Rose brown hair is taking over and we're in love
For too long now, the gorgeous hair trends that fill up our Instagram feeds have favoured those with lighter locks.
From pink lemonade to ash balayage, blonde-haired beauties have their pick of trendy hair styles, but now it's finally time for brunettes to get in on the action.
Introducing rose brown hair.
The dreamy shade looks set to be huge in 2018, and it's not hard to see why.
Rose brown works on pretty much any shade of brunette, and can even be achieved with minimal or no bleaching.
Thi Thao Tu, the hair stylist behind the look, told Allure that he uses a combination of bleach mixed with Olaplex treatment, and red and brown dyes.
The pink tones can be applied in a balayage style or as an all over colour and is the perfect way to give your tresses a little lift just in time for summer.