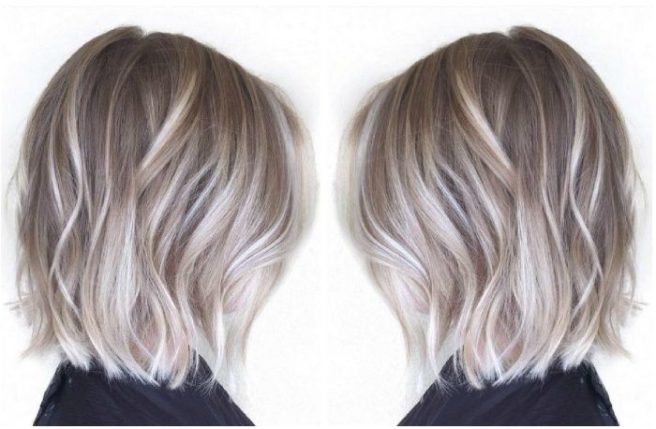 Ash balayage is the latest hair colour trend, and we are IN LOVE
In recent years, we have seen so many bizarre hair trends, from rainbow hair to unicorn hair, and we loved all of them.
HOWEVER, while these mad trends were very cool and Insta-worthy, we wouldn't be brave enough to try them.  Gigi Hadid is the doyenne of all things hair so it's not surprising that she has tried balayage and looked amazing.
That is why this latest hair trend has us all excited… because it looks gorgeous on literally EVERYONE.
Ash balayage is doing the rounds on Instagram at the moment, and starts as any normal balayage hair colour would—with dark-toned roots.  Now don't be confused, it's a completely different colour to the original blond balayage which celebs like Blake Lively embraced particularly during her pregnancy.
The hair colour shifts towards a lighter, ashy blonde colour, until gradually fading out into a greyish/silver shade.
Whilst this DEFINITELY one our favourite hair trend of 2018 so far we still can't help but love the original brown balayage trend.
It is ash-aloutley fabulous.