Appearing in the coveted Vogue magazine is one of the most lucrative gigs in the media and fashion business, and it looks like Meghan Markle will be involved in the September issue.
The Duchess of Sussex will reportedly invite photographers into her Frogmore Cottage home for a photoshoot, but without Prince Harry and her newborn baby Archie.
According to the Sun, the new mum will be guest editing for the issue and will write about important topics which she holds dear to her. She will not appear on the cover, however.
The royal, philanthropist and global style icon will be joining British editor-in-chief Edward Enninful to create the most important issue of the entire year.
Enninful has been forward in his intentions to diversify the magazine, which is perhaps why Meghan arranged the collaboration directly with him rather than US Vogue boss Anna Wintour.
The British editor has been a long-standing fan of the Duchess. In an interview with The Evening Standard, he previously expressed his hope of her appearance in the magazine:
"Meghan is an example of how far we've all come. I'd love for her to be on the cover of Vogue."
An insider Vogue source told the Sun : "Meghan is going to write a piece on causes such as female empowerment and women's education.
"Edward has been courting her since day one. Anna is massively miffed that she's missed out. This is nothing to do with Archie, or family, or home life. It's purely on women's empowerment."
Meghan's editorial debut will also include an opinion piece and a list of female 'change-makers', who will pen personal essays within the iconic pages also.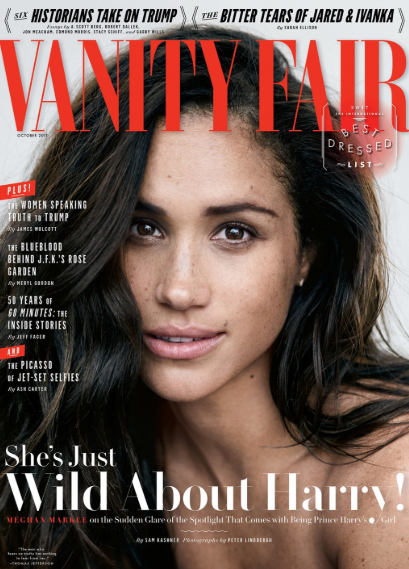 The former actress appeared on Vanity Fair's infamous cover after her relationship with now-husband Prince Harry became known.
The Duchess of Cambridge previously appeared on the cover of Vogue UK for it's 100th edition, in partnership with the National Portrait Gallery.
We'll have to wait and see if Meghan's collaboration will resemble Kate Middleton's in any way. The new mum was recently named one of Vogue's 25 Most Influential Women of 2019.
Feature image credit: Instagram/@hrhduchessmeghan