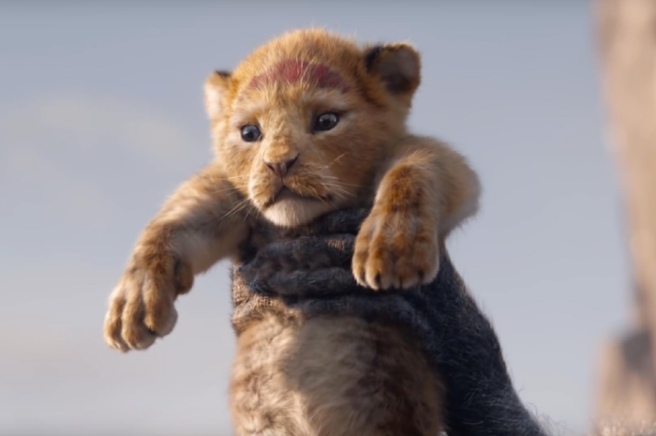 Disney's live-action reboot of The Lion King may well break box office records, judging by the insane level of excitement built up around it.
The flick nailed an all-star cast featuring the original Mufasa himself (James Earl Jones), Seth Rogen, Billy Eichner, Donald Glover (AKA Childish Gambino), Chiwetel Ejiofor, John Oliver, John Kani, Eric Andre, Keegan Michael-Key and…
Who are we forgetting?
Oh yes… BEYONCÉ KNOWLES-CARTER as Nala. We're slain.
Naturally, there's an ecstatic amount of nostalgia, especially from us 90s kids out there. Thankfully, during last night's Oscars ceremony, Disney released an extended The Lion King trailer and we died.
How can we possibly wait until July 2019 to see Jon Favreau's epic Pride Lands tale, based on Shakespeare's Hamlet?
More live-action reboots are on the way, following the success of The Jungle Book, which boasts the same director as The Lion King. Dumbo, directed by Tim Burton will arrive in theatres this March, followed by Guy Ritchie's Aladdin in May.
Just like The Jungle Book, Favreau's Lion King uses CGI to bring an entirely animal cast to life in an incredibly realistic-looking format.
Donald Glover, This Is America musical legend, stars as Simba, the orphaned lion cub who returns to Pride Rock to take his place as king.
Beyoncé Knowles-Carter plays Simba's love interest, Nala, while Chiwetel Ejiofor plays the villainous scar. Seth Rogen and Billy Eicher were cast as Pumbaa and Timon, Simba's beloved comic relief companions
We honestly won't be able to see this in cinema, we'd have to be restrained due to the sheer excitement of it all. Cannot cope.
Feature image: Instagram/@cinemacitypt