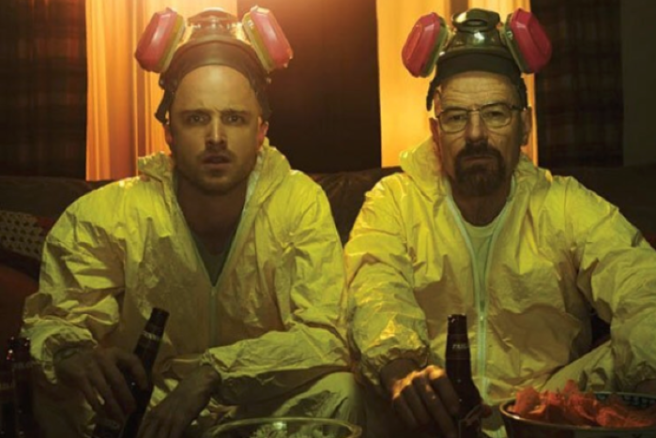 Rumours are buzzing about an upcoming film adaptation of Breaking Bad.
Returning to their iconic Albuquerque location, the film's crew is going back to where it all started.
While details of the full cast have yet to be released, we now know we can count on Aaron Paul's return as Jesse Pinkman.
According to Slashfilm, the movie will be a sequel to the beloved series, picking up where the dramatic finale left off.
The film will be written and produced by the original series creator Vince Gilligan, guaranteeing a continuation of the quality script we fell in love with.
The New Mexico Film Office issued a press release about a movie called Greenbrier, which is said to be the Breaking Bad film, according to The Albuquerque Journal.
The release vaguely describes the film, saying it "tracks the escape of a kidnapped man and his quest for freedom".
So, we can assume that this kidnapped man will be Jesse and the plot will follow his escape from Albuquerque following the bloody finale.
The film is looking promising so far and we can't wait to find out more details.
The drama had its finale in 2013 and has gathered a massive fan-base since.
So, take a deep breath Breaking Bad fans because our favourite Emmy Award winning actor is returning.
And it's going to be epic.