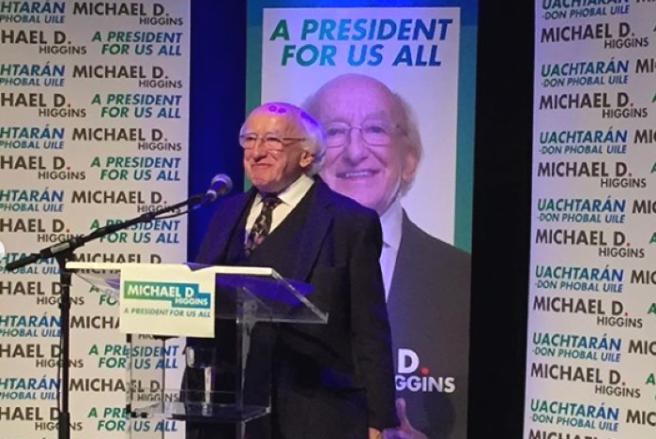 Michael D. Higgins has officially been re-elected as president for a second term.
With 822,566 votes, President Higgins won by a 56 percent majority.
Following in second was Peter Casey with 23.1 percent of votes. The other candidates only won 6.4 percent of votes or under.
Voting turnout was the lowest turnout since the foundation of the state, according to The Independent.
Although Higgins had the projected popular vote, other candidates criticised him for 'overspending' during his term.
Peter Casey was one of his biggest critics and called the president's lack of transparency around Áras spending disgraceful.
The former Dragon's Den star received heavy backlash during the campaign for controversial comments he made about the travelling community.
Taoiseach Leo Varadkar asked voters not to back him as well.
However, Casey has announced that he plans on running for president again unless he is Taoiseach at the time of the next election.
I am the only candidate who says what he believes. There is far too much political correctness in this society #Aras18 #PeterForPresident pic.twitter.com/yOOZ5730Ti

— Peter Casey (@CaseyPeterJ) October 25, 2018
President Higgins is thrilled to be awarded the title of presidency again and has quite a few plans for implementing policy change aimed towards equality.
He plans on establishing a year-long initiative towards this effect.
The 77-year-old also wishes to further root Irish history into modern culture and the art community with his planned program 'Imagination and the Nation'.
President Higgins will now continue residing in Áras an Uachtaráin until 2025.