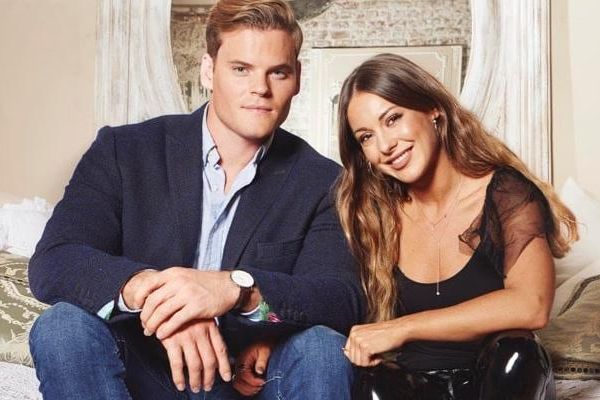 What looked like it was going to be one hell of a wedding is now off.
Annoyingly loved-up pair Louise Thompson and Ryan Libbey have decided to cancel their wedding, which was set to take place this Christmas.
Louise announced the news, saying they had even booked the venue.
The 29-year-old told Celebrity Secrets, ''We had a venue booked for Christmas, so of course we've had to cancel that.''
She continued, ''I hadn't bought my dress, though. I've had designers approach me to work on a dress, and that's something I'll do when the time's right.''
She added, ''That's the easy part – finding a dress, organising the catering and finalising the guests.''
She then revealed the reason that perhaps the couple aren't getting wed this year.
She said, ''It's just the bigger picture for myself and Ryan that we need to get to grips with first."
They got engaged in August 2018 when Ryan proposed on a hike in Los Angeles.
No offence, but when a wedding is called off doesn't it usually mean a break up isn't far off?
We hope we're wrong…