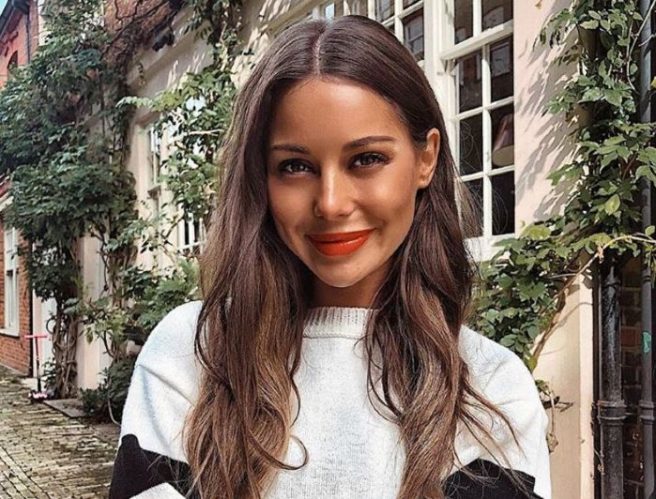 MIC's Louise Thompson has picked this co-star as her bridesmaid
MIC is known for its bitchiness, backstabbing and badly scripted awkward silences.
But now, much of the OG cast is all grown up and mature – bad boy Spenny is changing his son's nappies, Millie and Hugo are more more Smug Married's than Party Animal's, even Jamie Laing has gone quiet.
And now, Louise Thompson, serial heartbreaker and orange person is tying the knot with her fella Ryan Libbey.
If you're a fan of the show, you'll know that Louise and the Ry-Man got together when she split with American Alik Alfus two years ago.
Since then, they have been delighting us with snaps of their workout lifestyle and travels on Insta, with Ryan popping the question in LA.
The 28-year-old is planning her big day and who will be in her bridal party is obvs a big thing to think about.
However, she made the reveal on an episode of MIC when she asked would an emotional Binky Felstead '''obviously be a bridesmaid''.
Not only that, but she also asked if Binky's little daughter India, who is 15 months, would be a flower girl.
So cute!
Louise said, ''I would love if little tiny baby India will be a flower girl. I just think she'll be the absolute cutest, it gives me shivers thinking about it.''
Binky said, ''that makes me so happy. She'll be on her best behaviour.''
We cannot WAIT to see wht kinda wedding Louise will have – champers and caviar, anyone?