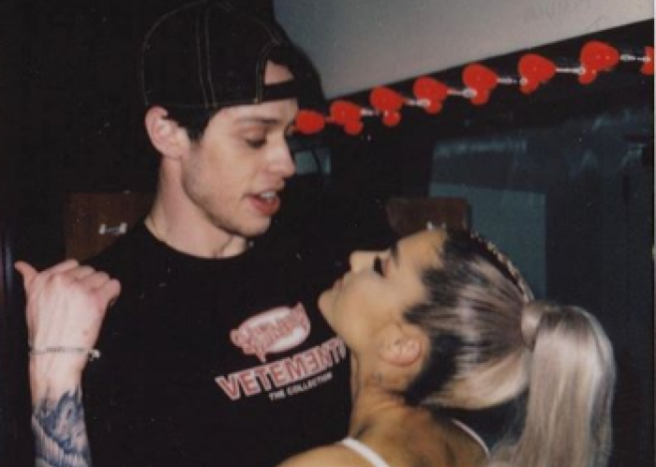 We imagine Pete Davidson landed himself in Grande's bad books after the joke he made about the Manchester Bombings.
It's pretty obvious why people were upset at the 'joke' made by Ariana Grande's fiancé.
The poorly tasted joke was made during a stand-up gig before he met the Dangerous Woman singer.
Fans were quick to call for Ariana to break-up with Davidson, in light of the joke.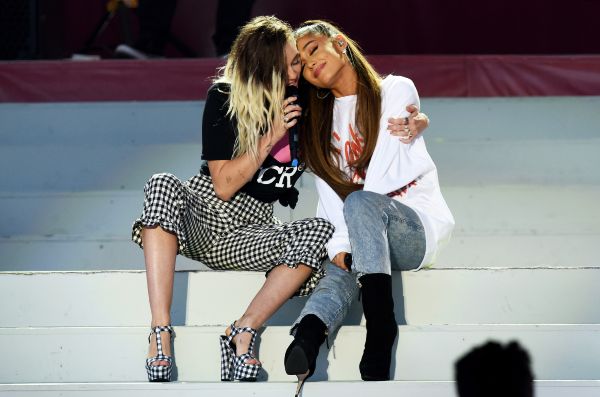 In the midst of the controversy, the singer's lips were sealed- until now.
Taking to Twitter, Ariana said that it had been 'very tough and conflicting' for her heart.
Defending her husband-to-be the 25-year-old said he uses his humour to help people to feel better, but she didn't find the joke funny.
She concluded by reassuring fans that his intentions weren't malicious, but – "it was unfortunate."
this has been v tough & conflicting on my heart. he uses comedy to help ppl feel better ab how f-ed up things in this world are. we all deal w trauma differently. I of course didn't find it funny. it was months ago & his intention wasn't/ is never malicious but it was unfortunate

— Ariana Grande (@ArianaGrande) July 5, 2018
The Manchester Bombings claimed the lives of 22 people.
The devastating incident occurred in May 2017 at Grande's concert.
Those closest to Pete told People, that his comments had been "taken out of context."
Whether or not that is true, it seems like Ariana won't be breaking it off with the comedian any time soon.