Most of us share quite a bit of our lives on Instagram – using the app to connect with friends, share pictures from nights out and brunches of Sunday's past.
However when you're and influencer, your Instagram page can become your career as well as a place to share your favourite snaps.
Claudine Kehoe, one of Ireland's leading influencers with a following for her style and travel snaps faced every Instagrammer's biggest nightmare when she lost her Instagram page to a hack – and her 80,000 followers with it.
Claudine described the hack as being committed by a 'lowlife,' after being forced to create a new page.
Her new Insta has gained over 8,000 followers in less than 24 hours.
Her fellow influencer sisters Emma and Ashley have been sharing their little sister's page across their social medis to let people know where Caludine's account went.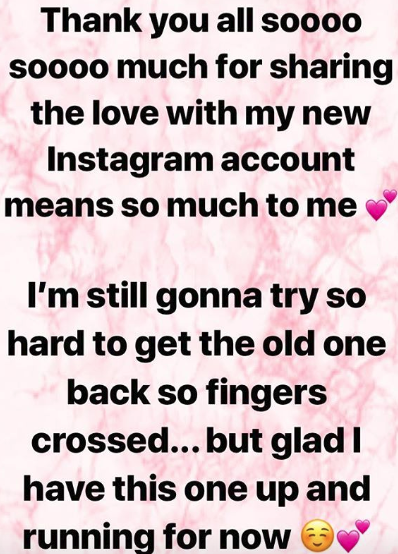 Instagram / Claudine Kehoe
She hasn't given up hope of retrieving her page, and thanked her followers for their support.
Claudine admits that there are many worse things in life than losing an online account – but if we lost 80k followers, we wouldn't be too happy either.
Hopefully Instagram cracks down on hackers and restores Claudine's account to it's full glory.