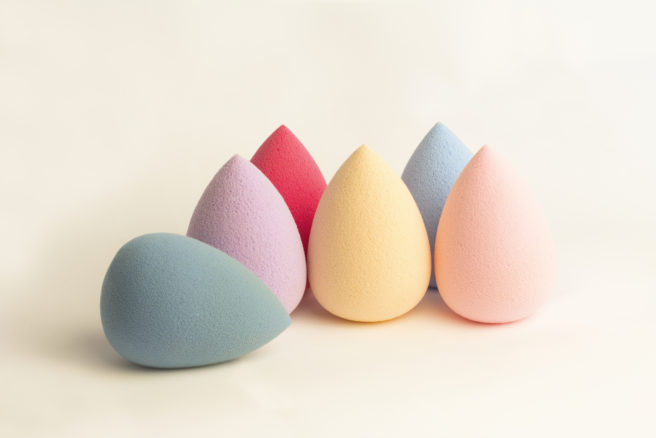 A few years ago, Beauty Blenders came crashing onto the beauty scene and revolutionised the way we apply we apply makeup.
Where had those little egg-shaped sponges been all our lives?
Makeup lovers the world over swear by the simple tool, but one issues has arisen time and time again – why are they so damn hard to clean?
I can never seem to get my beauty blender properly clean no matter how hard I try

— luce (@_lucyisabel_) April 18, 2017
i try so hard to get my beauty blender clean but it never happens.

— paige (@paigeeworks) March 12, 2017
It's so hard to clean a beauty blender too and anytime I used one it'd break me out. First world makeup struggles

— danni (@Worryrockk) September 21, 2016
Well ladies, the struggle is finally over.
One Twitter user has come up with the ultimate solution to this common problem, and we are amazed at how simple it actually is.
The answer has been sitting on our kitchen sinks the entire time.
This is honestly the best way to get all make up off a beauty blender.
Put it in a cup with water and fairy liquid then microwave for 1min! pic.twitter.com/9pIR2l5ALE

— 2CHINZz (@2chiinzzz) June 6, 2017
Simply soak the sponge in a mixture of Fairy Liquid and water, pop it in the microwave for one minute and voila – good as new.
Since Tuesday, the tweet has has been liked over 30,000 times, proving how revolutionary this hack really is.
But don't just take our word for it. The results have been amazing.
If you guys haven't tried microwaving your beauty blender to clean it I would HIGHLY recommend !!! (W/ hot water and washing up liquid)

— lauren (@loulabxlle) June 9, 2017
Omg I just tried this with a few of mine and I'm so impressed life changing !!! pic.twitter.com/O6uaOBneii

— Erin O'Connell (@erinoconnell_) June 6, 2017
Made me realise I actually have a purple beauty blender pic.twitter.com/cmRofocnPc

— Lauren (@LozzaMannn) June 6, 2017
Worked amazing for me … Thank you sis pic.twitter.com/aljEYQURZ5

— Ashanti Queen (@jessbonney) June 8, 2017
Couldn't resist trying pic.twitter.com/qb4jBLHOO5

— becca stracey (@beccastracey) June 6, 2017
Honestly, we're just mad we didn't think of this before.