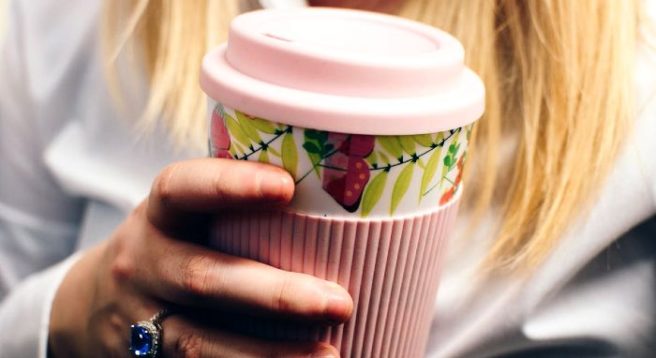 This coffee hack will make your morning cuppa so much better
Caramel Macchiatos and hazelnut cappuccinos are a couple of our favourite things, so we were delighted when we came across this coffee hack.
This little hack, which will delight both a health nut and a sweet tooth, was created by chef Jessica Seinfeld, and it's actually pretty simple.
Seen on Delish, Jessica starts each week by chilling a can of coconut milk overnight.
The thick coconut cream and the liquid fully separate in the can, so when you come down the next morning all you have to do is whip it until it forms stiff peaks.
"It just like whipped cream. It's the most decadent-but-not treat. It does something to my head in the morning," Jessica says.
The famous foodie likes to whip the whole can of coconut milk up in one morning and then leaves it in the fridge to use whenever she has a coffee craving.
With a tablespoon of coconut milk coming in at only 34 calories, it's the sweet and healthy option.
Now, say goodbye to that Starbucks!