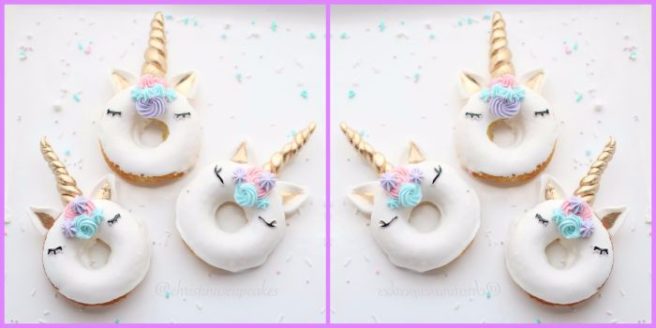 OMG! Unicorn DOUGHNUTS are changing the baked goods game
Introducing: the delicious baked good we never knew we needed!
If you think unicorn-inspired food is old news and boring, take your negativity elsewhere… because we have a new addition!
Unicorn doughnuts are here, and we legitimately could not be happier about it.
We have the gorgeous Christina, of Christina's Cupcakes, to thank for these wonderfully magical creations.
Nicknamed "donicorns", Christina has created a number of different styles of unicorn doughnut, including a cute festive one.
The best bit? Christina posted a video showing all you unicorn lovers out there how to create these treats.
#blessed