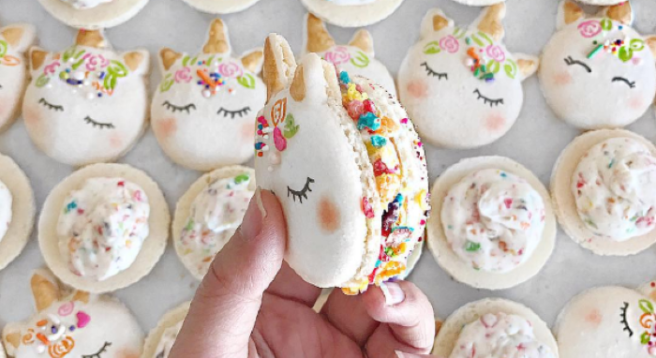 OMG! These unicorn macaroons are literally too gorgeous to eat
If you thought that the unicorn trend died with 2016, then you were very, very wrong.
Enter: the unicorn macaroon!
The wonderful folks at the Mac Lab Bakery have created beautiful unicorn macaroons, and we're obsessed.
These delicious little gems are fruity pebbles flavoured, which is a famous American cereal!
Currently, these macaroons are only available in Georgia, however we reckon it won't be long until other bakeries start hopping on the unicorn waggon.
WE HOPE!