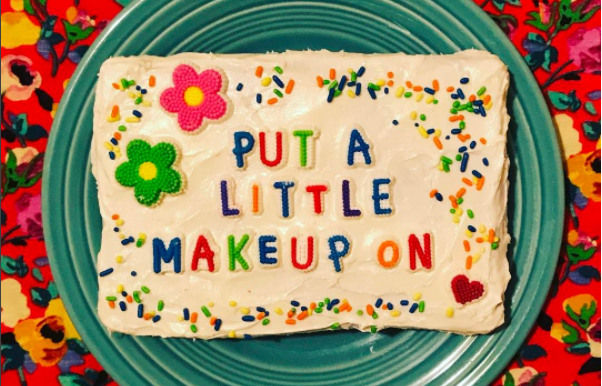 This NYC bakery turns online hate into cakes and it's truly brilliant
Social media can be a cruel place.
For the most part, online communities are filled with encouraging words and positive vibes, but as we know, hateful and nasty comments still filter through.
Sure, you could brush them off, or even compose a well thought out response, but deep down you know neither of these options will ever provide the sweet, sweet revenge you're really after – but cake might!
Troll Cakes, a innovative New York bakery, is turning its customers' cruel hate comments into delicious cakes and hand delivering them to their bully's door – so they can quite literally, eat their own words.
Founded by Kat Thek, the self-taught baker was inspried to start the business after seeing a mean comment on Dolly Parton's Facebook page.
"You can't take a troll seriously," she told Pix11.
"It's just an idiot who said something and if somebody wants to yell 'I'm a huge idiot' I think it's our duty to let them do that and put it on a cake and make them see how it looks."
But what if you don't know where your hater lives? Never fear.
For an additional $60, Troll Cakes will track down who this person is, where they, live and where they work – and while this may be slightly creepy, we appreciate their dedicated to the cause.
And now for the icing on the cake (wahey!).
The bakery offer something called the 'Tiny Hands Special', which involves having your favourite Donald Trump tweet printed on a cake and delivered directly to the White House.
No, really.