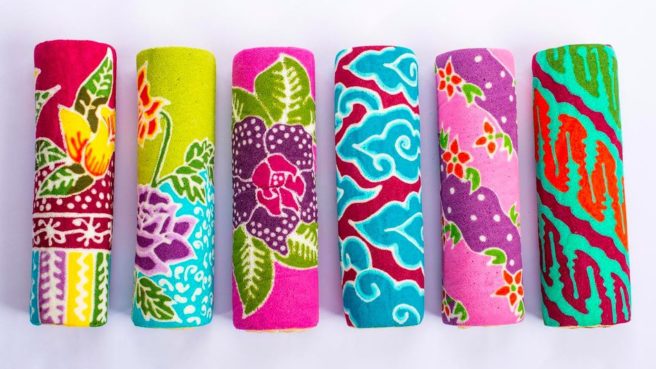 These homemade cakes are (almost) too beautiful to eat
We never thought we'd say this but, these cakes could actually be too pretty to eat.
The buttercream sponges are made by an online bakery in Singapore, and sweet lovers all over the world have just been dying to get their hands on some.
The cakes are eight inches long and can be filled with either Nutella, vanilla or blueberry flavoured cream.
Hand-crafted and designed by Batikrolls by Nura , these little beauties cost around €18.00 each, but my goodness they look so worth it.
Each cake is decorated with a Batik pattern – a traditional Indonesian technique of hand-dyeing fabrics using patterns and wax.
So, how does this work for cake?
Well, the bakers start off by drawing the design – either free-hand or with a stencil.
Next, the design is completely filled with buttercream of various colours and baked in the oven for a few minutes.
The batter is then added, and the entire dish is returned to the oven.
Speaking to Mashable, Batikrolls said explained, "The tricky part is (combining) the (prints) together with the cake and baking it together. After that, we flip the cake upside down and peel away the tracing paper to reveal the (print)."
Unfortunately for us, Batikrolls are completely sold out until July 2017, so get those orders in soon you if fancy a little mid-summer treat.