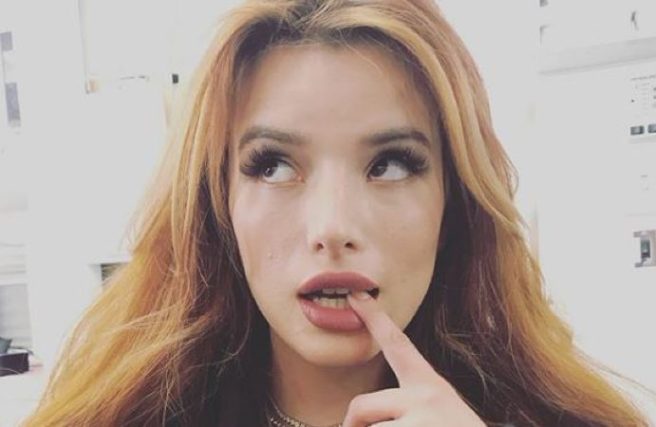 Bella Thorne has found herself at the centre of a social media storm this week after she appeared to dismiss the suffering of Montecito residents, who are currently struggling with the aftermath of a mudslide which claimed the lives of 17 people.
As family grieve their loved ones, the community continue to search for missing friends and neighbours while navigating the destruction left in the wake of the natural disaster.
Seemingly undisturbed by the scale of the disaster, Bella took to Twitter to complain about the disruption to traffic in California, posting: "F*ck u 101 to Santa Barbra. I'm missing my boyfriend's first date on his tour."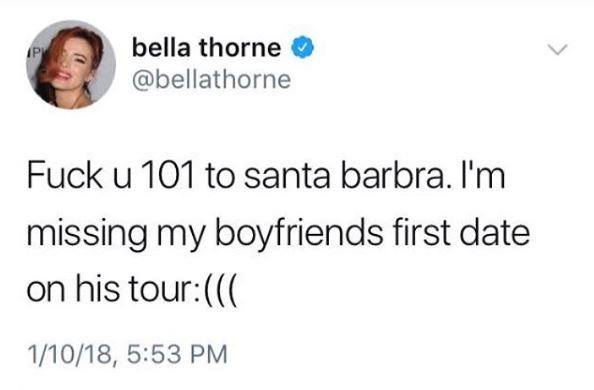 The tweet was met with disgust by veteran actor, Rob Lowe, who wasted no time highlighting the actress's repugnant attitude to human suffering.
Responding to the ill-advised post which has since been deleted, the West Wing actor wrote on Instagram: "This attitude is why people hate celebrities/Hollywood. Bella."
"I'm sorry you were inconvenienced. We will try to move out our dead quicker," he added, succinctly reminding her of the scale of the disaster.
While 20-year-old Bella did not respond to Rob's retort, the actress did return to Twitter in the aftermath, claiming she was unaware of the magnitude of the situation.
"F**k just caught up on some news had no idea why the 101 was shut down…get home to your family safe," she advised fans and followers.
While Rob's criticism of Bella has been met with a mixed response from commenters, it has received more than 44,000 likes in mere hours.