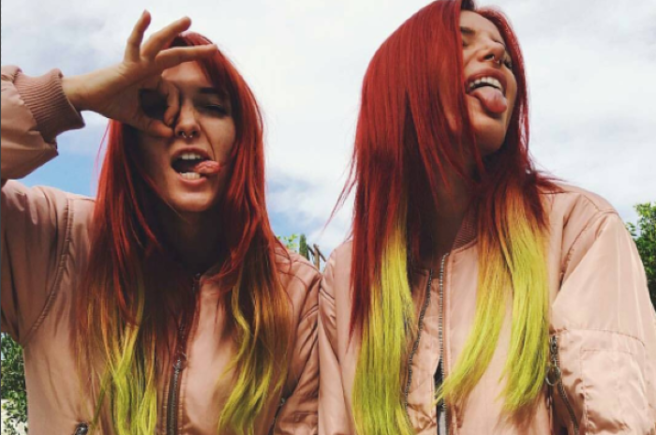 Bella Thorne spills the beans on her Cannes fling with Scott Disick
Bella Thorne has hit the headlines recently, thanks to her new acting gig, her raucous Snapchat adventures, and her Cannes fling with Scott Disick.
The actress was papped reclining on a sun lounger with the KUWTK star, and a number of snaps appeared to show the duo in romantic embraces.
However, fans were left speculating when the teen left Cannes early, citing the city as boring.
The 19-year-old has opened up about her relationship with Scott, and has spilled the beans on why she left Cannes so early.
'We were [at Cannes] a day and a half before I was like I'm booking my flight and leaving,' she detailed to Complex.
'I love to go out and have fun, I love to f***ing dance, but I just don't party hardcore like that and it was way too much for me. I was like, 'Woah, this is not the way I live my life, bruh," she said, highlighting Scott's partying lifestyle.
'I throw a lot of house parties, and that's how I meet these people,' she said in her Complex interview.
'They come to my house party and they're like, 'Yo, I heard you're having a party,'" she told the mag, detailing how Scott rocked up to her session with pal French Montana.
'That's how I met Scott — he came to a house party of mine and I was like 'hi.''
The star also defended how the snaps of her and Scott we're taken out of context, as one image appeared to show the father-of-three touching her breast.
'Honestly, my nipple came out of my bikini and he tried to fix it for me and it looks like he's grabbing my boob,' she said.
'That's very nice of you to actually not sit there and stare at my nipple because my boobs are big — they come out of my shirt all the time! You can't keep those suckers down,' she finished.
Since returning from Cannes, Bella has been chilling with her ex Gregg Sulkin and documenting her fun-filled life on Snapchat.