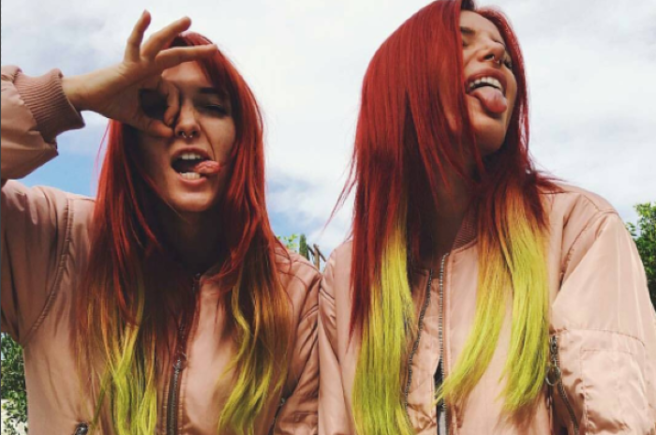 Bella Thorne has opened up about her struggles with dating women
Bella Thorne has been very open about her sexual orientation, after telling the world via Twitter last year.
The former Disney star has also shared snaps of herself kissing both women and men, and has never been afraid to be unequivocally herself when it comes to her sexuality.
However, the actress has opened up to Stylecaster to discuss her struggles with dating women.
'It's so hard,' Bella told Stylecaster.
'I can't tell if a girl is trying to be best friends with me or if she wants to get with me or if she just wants social media followers.'
Bella also told the online mag that she ends up dating men more frequently than women, as she never knows if potential female partners are being flirtatious or just want to be pals.
'I don't want to make a move, and then you be like, 'Whoa, girl. Not what I was thinking, I don't roll that way.' Then it's so awkward.' she told StyleCaster.
'So I end up usually dating more guys, because with guys, I know if a guy's hitting me up.'
'They're not just texting me to be my bestie. I know they want something, of some sort.'
'If I like somebody, they know. It doesn't matter if you're a guy or a girl.'
Bella also spoke out about her difficulties dating women in the show biz industry, as many of them are not out yet, and so refuse to go on dates.
'A lot of girls are not out, especially if they're in the industry, which is most of the people that I know. Then they're, like, "Oh, no. We can't date. We can hook up."'