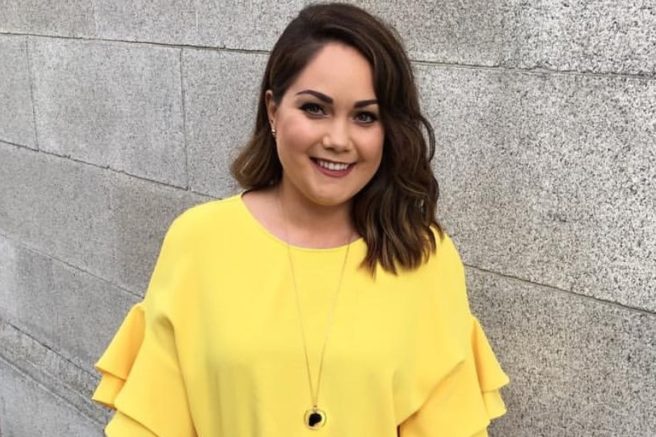 With her genuine approach to blogging, Grace Mongey has gained a following of more than 100k on Instagram.
Since the birth of her baby daughter Sienna, the beauty, lifestyle and travel blogger has chosen to get real about motherhood and isn't afraid to share some of the struggles she's encountered along the way.
As she is just back from her summer break in Marbella, we have asked the makeup artist about her food habits.
What is your typical weekday breakfast?
I love to mix it up at breakfast time. My favourites would have to be a slim bagel, smoked salmon and a poached egg, or some fruit with Greek style yoghurt and maybe some muesli too.
A coffee is always a must on the side!
What do you usually have for dinner?
I generally would mix up the type of dinners I make but all would consist of meat, vegetables and a small portion of carbs.
Carbs like sweet potatoes, quinoa or butternut squash are always a hit.
Is it different at the weekend?
Yes it can be for sure, it's a lot easier I find to fall off the bandwagon at the weekends and get a takeaway or indulge a little bit more.
I try to be as healthy as possible but we're all allowed a treat! We will cook something nice like Mexican food, fajitas are always a winner!
I love to nibble on things like crackers and cheese, meats and hummus.
Do you snack during the day?
Of course, I always try to include as much protein as possible. My trainer recommends that so I'd have a protein shake with a banana, almond butter and milk. It's so nice, it's like a peanut butter milkshake!
Otherwise I'd have Greek style yoghurt with berries or some nuts.
What would be your ideal food day?
Cheese! Anything with cheese and more cheese! With bacon or bread. All the good stuff!
What is your favourite dessert?
Ohhh definitely a warm chocolate brownie and ice cream!
What is your favourite meal of the day?
I would have to say breakfast. There are so many different things you can have for breakfast. Having a big breakfast or going out for brunch, I love both.
Your favourite restaurant in Dublin/Ireland/the world?
That's a really tough question! I don't know if I have a favourite because I love to try new places all of the time.
A great brunch spot though would be Noah&Co. in Liffey Valley. The food is delish.
The best brunch place in Dublin?
We love HQ on Grand Canal, that's gorgeous!!
Any "food pet peeves"?
Mine would have to be when people automatically say they don't like something when they haven't tried it!
I'm one to try before I decide whether or not I like it.
What food would you not eat for the whole world?
I hate ginger! It makes me feel ill even thinking about it…
What can we always find in your fridge?
Cheese, milk, yoghurt, oh and eggs!
You have friends over for dinner, what do you cook for them?
I love to cook and I have a few favourites.
I would go for spaghetti bolognese, I love spaghetti.A stir fry either, my Mam says they are the best! I do a really nice chicken satay as well. Any of those I'd say!
Do you find it hard to eat a healthy diet on a daily basis?
If I stay in 'the zone' I am totally fine, keeping up with workouts and eating healthy each week but it's when I fall off the bandwagon like I would have on my holidays, I find it really hard to get back on track!
I'm an 80/20 kind of girl though, so I do my best to eat healthy and work out as much as possible but I love some treats or cheat meals too.
What is your guilty pleasure?
Cheese! Any type, cheese boards with all the trimmings, olives, meats and grapes.
Cheese on top of cheese on top of cheese!!