A successful fashion blogger, Holly White decided to go fully plant-based with her diet about 3 years ago.
She believes that going vegan is one the best decisions she has ever made, saying:
'It's been a busy 3 years researching recipes but swipe right to see some of my absolute favourite vegan authors and books that have helped me transition and never look back or miss anything.'
'In fact I think I eat much tastier food nowadays,' she explained on her blog recently.
Holly was in the SHEmazing! HQ today cooking three of her favourite vegan recipes.
You can watch the live video on our Facebook page and find all of these delicious recipes: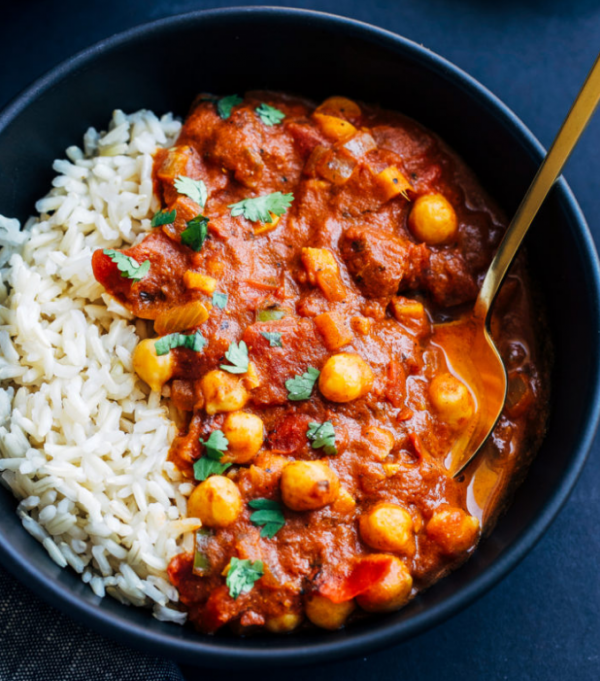 Butternut squash, tofu and chickpea curry
Ingredients
For the paste:
3 red chillies
1 tsp ground coriander
a handful coriander stalks
1 inch ginger
1 lime zest
1 red pepper
4 shallots
1 stick lemongrass
Salt & pepper
2 garlic cloves
For th​e curry:
​​​​​​400g tofu
Soy sauce/or tamari if you want gluten free
1 onion, chopped
Olive or coconut oil
300g butternut squash, chopped into chunks
1 courgette, chopped into chunks
1 tin/400g chickpeas
1 vegetable stock cube
1 packet/130g baby corn
60g broccoli
1 can coconut milk
Coriander to garnish
Brown rice to serve
Preparation
1. Place all the paste ingredients into a food processor and blitz until everything is finely chopped.
2. Cut the tofu into bite size chunks and leave to marinade in the soy or tamari sauce. Set aside.
3. In a large pan, heat the oil and lightly fry two tablespoons of the paste. The rest can be stored in the fridge in a sealed jar.
4. Fry the onion and the butternut squash for a few minutes to soften before adding the broccoli and courgette.
5. Add 1 cup of boiling water with stock cube and leave to simmer on a medium heat for 10 minutes.
6. When the stock has reduced and the veg are soft, add the tofu and chickpeas and coconut milk.
7. Simmer for a further 10 minutes and season with salt and pepper.
8. Serve with bowls of steaming brown rice and topped with fresh coriander.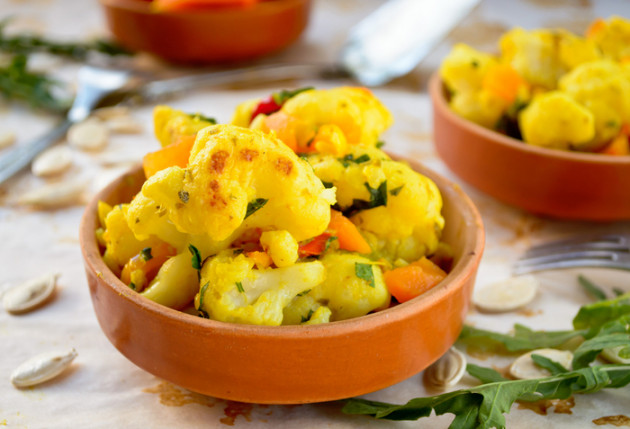 Roasted cauliflower
"I first had something similar to this in a restaurant and I couldn't get over how tasty it was was. I set out to create something similar at home and honestly I was so surprised how easy it was.
This is the most perfect side dish and is quick enough to have during the week and but also special enough to have at a dinner party. I love it with some tofu, a green salad and lots of hummus."

Ingredients
2 heads cauliflower
1 tsp ground cumin
1/2 tsp paprika
1 tsp turmeric
1/2 tsp garlic powder
A drizzle of olive oil
Salt and pepper to season
Mixed seeds
Preparation
1. Heat the oven to 180°C.
2. Wash the cauliflower and remove the outer leaves.
3. Break up the cauliflower into bite size pieces. I do this by hand.
4. In a bowl mix the spices and olive oil evenly and then add the cauliflower. Using either a spoon or your hands to coat the cauliflower in the spices as evenly as possible.
5. Place onto a baking tray and cook for 30 minutes, tossing the cauliflower halfway through to make sure it cooks evenly and doesn't burn.
6. Remove from the oven and season with salt and pepper to your preference and add some mixed seeds for a bit of extra texture. I used flax seeds but pumpkin or sesame would also work well.
7. This can be served hot or cold and holds well in the fridge for up to three days.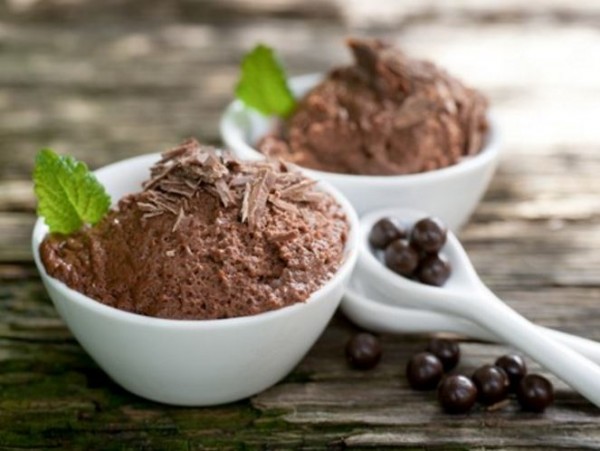 Raw chocolate mousse
Ingredients
2 avocados
3 tbsp agave or maple syrup
1/2 tsp of vanilla essence
A pinch of sea salt
100ml plant-based milk
Preparation
1. Blend all ingredients in a nutribullet or blender until smooth.
2. Scoop into bowls for serving and chill for 30 minutes to firm up.
3. Top with raw cacao nibs, flaked almonds or berries and enjoy!