The power of protein is everywhere.
Traditionally, the magic amino acid was used by bodybuilders and fitness junkies.
However, in recent times it has become the answer to all our problems – appetite unsatisfiable? – protein. Want to lose weight? – protein. Want to keep your hair, skin, and nails looking on point? – protein…the list goes on.
In fact, we are so obsessed with it, there are 21.6 million posts on Instagram about it – and naturally, businesses have seized the chance to cash-in on this market.
And we LOVE it, as 43 percent of Brits have confessed to buying some form of 'protein' marketed product in the past.
18 to 24-year-olds are those of us most likely to gorge on the protein-enhanced foods.
Our supermarkets are now a haven for protein products screaming at us that they contain a ridiculous amount of the holy nutrient, from bagels to bars to bread.
But you better believe that you'll be paying a pretty penny for these foods.
However, are we being scammed into forking over more money for the added protein, compared to generic forms of the same foods?
Well, the good people from Wren Kitchens went to investigate and their results might surprise you.
In a new Behind the Label study, they analysed how much more protein you're really getting (if any) for the premium price you're paying.
Kicking it off, we look at nuts – a popular brand of nuts has a "protein mix" in their range and boasts 20 g of the magic nutrient for 100 grams, but it'll set you back £2.25 for that amount.
Whereas a supermarket equivalent was 63 p for 100 grams of nuts, that had 19.3 g of protein.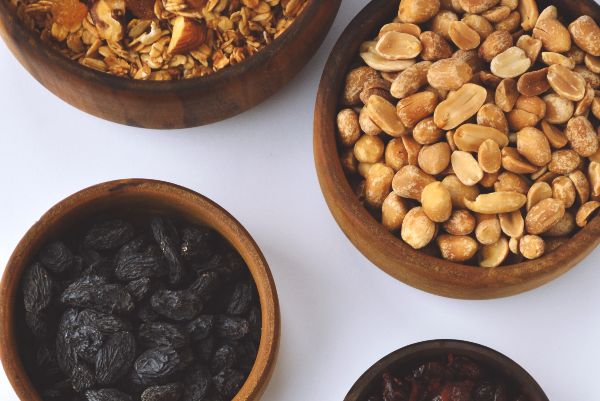 Moving to granola, for 100 grams a popular brand slapped some more protein into your brekkie bowl – 13 grams to be exact, which cost you 63 p.
However, you could have gotten 10.3 grams of protein for the same amount for 20 p by going with a non-protein branded granola.
Not forgetting the yoghurts: the two protein yoghurts which had 10g and 11.1g of protein labelled on their packaging for 100 grams would cost you 55 p or £1.08 respectively.
This is compared to a non-branded protein yoghurt which would set you back 50p per 100g – but it contains 10g protein.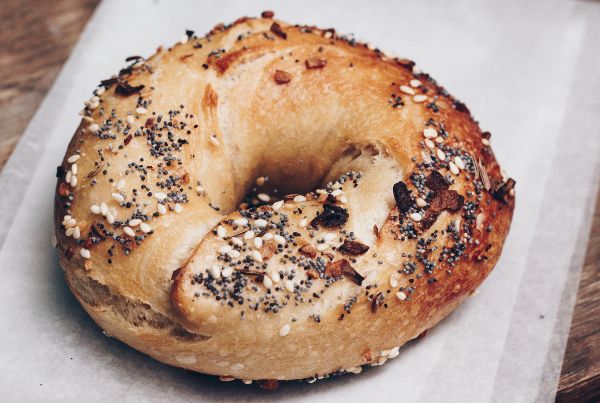 And of course, we can't leave out our carb mates; the bagels.
When you get your hands on a protein bagel, each one will cost you 35 p and will have a decent 8.5 g of the amino acid.
Nevertheless, the non-protein bagel reigned carb-champ – with 9.8 grams of protein at just 24 p per rounded goodness.
But perhaps we are overdoing the trend, as the latest National Diet and Nutrition Survey found that the average UK adult consumes up to 55 percent more protein than they actually need.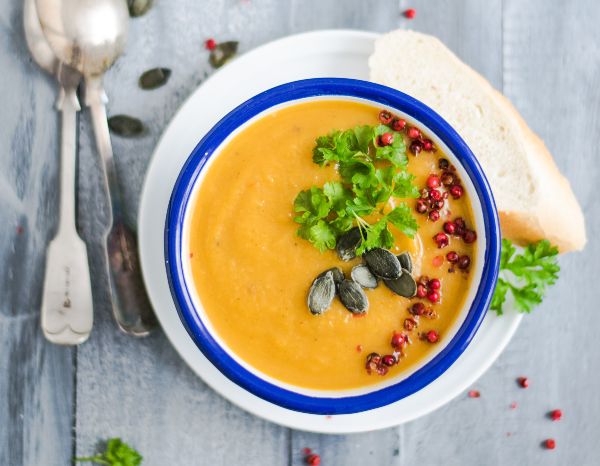 The UK Reference Nutrient Intake (RNI) recommends we consume 0.75g for each kg of weight, which, based on average weights, which roughly translates into 55g for the lads and 45g for the ladies.
Expert nutritionist Charlotte Stirling-Reed explains: "Protein is an essential macronutrient especially important for the growth, development, and maintenance of bones and muscles in the body."
"Most of us get more than enough protein in our everyday diet, and so it's not something that we need to think about supplementing too often. However, for some, such as athletes, those training intensely, or very active individuals they may have extra requirements for protein to support muscle growth and repair."
"To put it simply, unless advised by a medical professional, you don't need to be eating protein-specific products. If you find them to be a convenient way to top up your intake or to help you spread your protein intake across the day, there is no real problem with using them. However, it's important to remember you can get all the protein you need from everyday foods."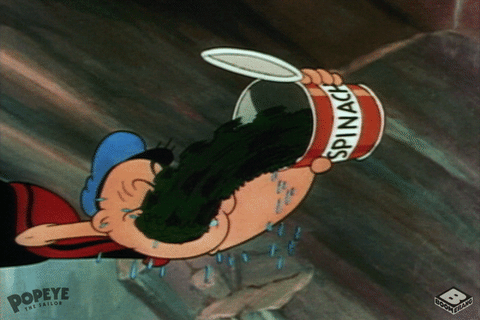 So before you reach for the product that promises you heaps of protein – ask yourself two questions.
Do you really need that much protein? And can you find a cheaper alternative that has similar protein levels for a quarter of the price?
And remember – Pop-eye built his muscle on spinach.