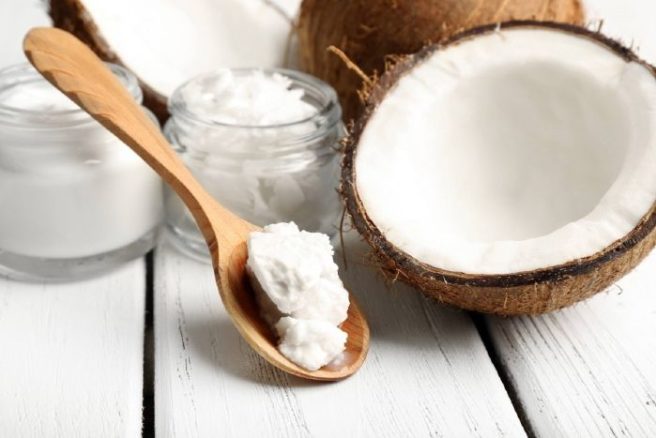 Coconut oil has been all the rage in recent years, not only as a 'superfood' but also as a moisturising lotion, hair treatment, and smoothie supplement.
Health gurus previously believed that the fatty acids in the oil had numerous benefits, including weight loss and improved brain function.
However, it has recently come to light that the oil may not have any of these positive effects at all.
In fact, the so-called 'superfood' could actually be harming your health.
A video recently went viral showing a Harvard professor discuss recent discoveries made about coconut oil's chemical makeup and its effect on the human body.
Dr Karin Michels is also director of the Institute for Prevention and Tumor Epidemiology at the University of Freiburg and is considered an expert on the matter of health.
#Dr.KarinMichels #Ernährungsirrtü https://t.co/yP2BlNezQt pic.twitter.com/miDake0WF4

— Tom Weber (@johnsky0815) August 15, 2018
In her speech titled "Coconut Oil and other Nutritional Errors", she discredited the pros of eating superfoods, saying that we get enough nutrition from everyday foods like fruits and vegetables.
Karin went on to debunk the 'healthy coconut oil' myth, explaining that its saturated fats are like 'pure poison'.
Large amounts of fatty acids are evident in the oil's solid state at room temperature, and the esteemed professor warned the public that it is 'one of the worst foods you can eat'.
According to the British Heart Foundation, coconut oil is almost 86% saturated fat, which is even higher than butter (52%).
Diets high in saturated fats can potentially lead to various health issues including high cholesterol, heart disease, and stroke.
Karin's findings have reopened the discussion of coconut oil's impact on our health and revealed its true identity as a potential health hazard.