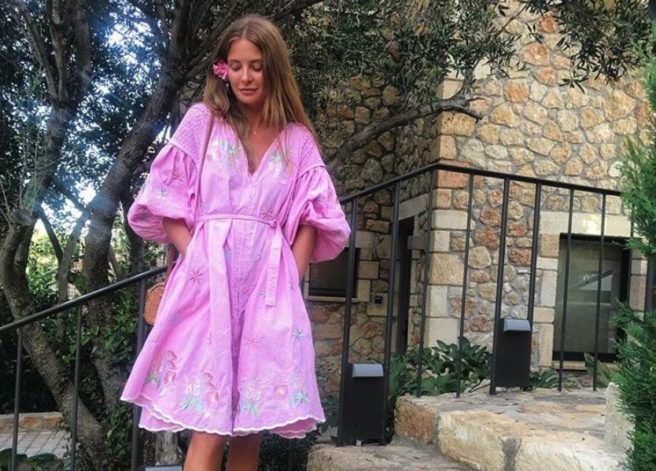 Skin break outs happen to the best of us..even the perma-glowy Millie Mackintosh.
Thank f*ck for that, we here you say.
The 28-year-old former Made In Chelsea star took to Instagram stories share her acne woes with her 1.3 million followers.
Luckily for Mills, she could pop to get some light therapy done when she started to suffer with her complexion.
She explained in her post that her skin ''has been breaking out since my wedding…not sure if it's the heat or what, off to get some light therapy @drfrancesprennajones will let you know how I get on!"
Later that evening, Millie posted again about her skin troubles, saying how it made her feel ''rubbish.''
Her solution to it all?
Lash on a pair of oversized sunnies. Yep, it works for pretty much everything tbh.
So what is this light therapy that she was getting and can we afford it if we don't live in Chelsea?
Well, the treatment involves using controlled artificial ultraviolet light to help reduce symptoms and slows the progress of common skin conditions.
Shockingly, getting the treatment done with a dermatologist is super pricey.
So for those of us who aren't socialites, there are brands like Neutrogena who do a Light Therapy Mask, and it does pretty much the same job.
Things aren't all bad for Millie however, as she is recently back from her sun-drenched honeymoon in Crete following her wedding to Hugo Taylor on June 22nd.
She shared the whole holiday with us, posting envy-inducing snaps of blue skies, sandy beaches and gorgeous bohemian outfits. We're so not jel at all.
Here's hoping that her acne troubles are behind her as she starts married life – we think she still looks gorgeous anyway.