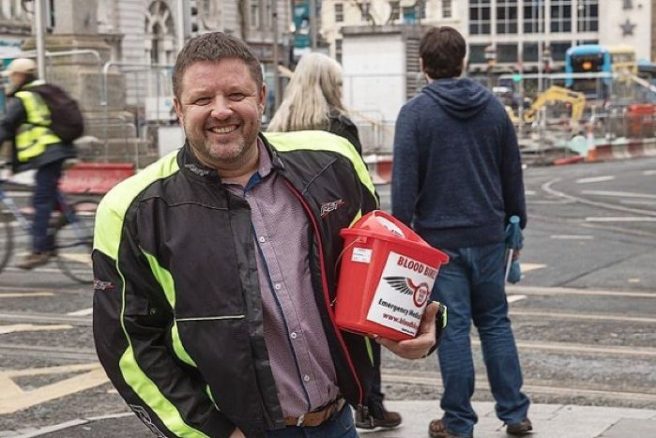 An Irishman has sadly passed away in the Greek wildfires. He has been named as Brian O'Callaghan-Westropp.
Brian was on his honeymoon with wife Zoe Holohan when the fires broke out.
The pair tried to flee seaside resort Mati, but were separated in their efforts to escape.
Brian O'Callaghan-Westropp, who died in Mati, had only married last Thursday pic.twitter.com/tcjhWrTZBW

— RTÉ News (@rtenews) July 25, 2018
Zoe was taken to hospital in Athens and is understood to be receiving treatment for burns to her head and hands. It is believed she will make a full recovery.
The newlyweds married in Ireland last Thursday before jetting off to Greece on Saturday.
Their families issued a statement following the news of Brian's passing:
"We are deeply saddened to confirm the death of our family member, Brian O'Callaghan-Westropp.
The heartbroken family of Brian O'Callaghan-Westropp confirmed in a statement that he has died. The newlyweds were on honeymoon in Greece and became caught up in wildfires sweeping the country. His wife, Zoe is recovering from burn injuries in hospital. pic.twitter.com/c7hTJpYI8C

— Cate McCurry (@CateMcCurry) July 25, 2018
"The families would respectfully appreciate privacy at this time as we grieve and as Zoe makes her recovery.
"Funeral arrangement will be announced at a later stage," they added.
I am deeply saddened at confirmation of the death of an Irish citizen in Greece. This is such a terrible tragedy, my thoughts are with the families and friends who have requested privacy.
Officials at our Embassy in Athens will continue to provide every possible assistance.

— Simon Coveney (@simoncoveney) July 25, 2018
The Greek wildfires have claimed the lives of over 80 people. The death toll is expected to rise.
Rescuers continue to search the area for survivors.
This is the worst fire crisis the country has seen in over a decade. The wildfires are a recurring issue during the hot, dry summer months in Attica.
Our prayers are with Greece today #Greecefires #PrayforGreece pic.twitter.com/FpyzQFZt6h

— Benonwine (@benonwine) July 24, 2018
It is believed the flames were fanned by high winds this week.
The Department of Foreign Affairs is said to be "providing consular assistance to a number of individuals in Greece."
Anyone with concerns should contact the Irish Embassy in Athens 0030-210-723-2771 or 01-4082000.