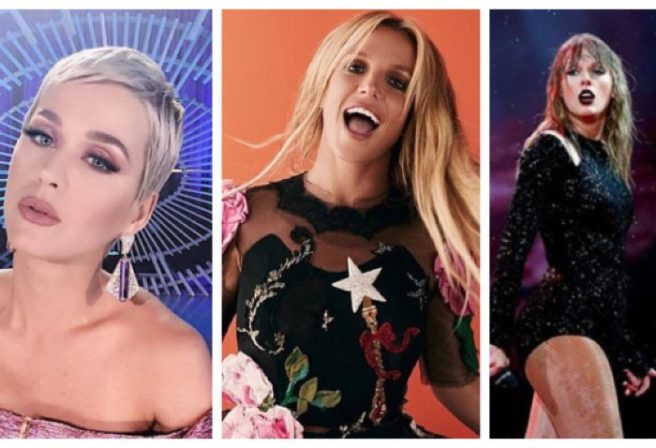 The biggest earning women in the music industry have been announced and we are rather surprised by the top spot.
Katy Perry stole the number one place on the list of the top ten highest-paid women in the industry for 2018.
Forbes released their list and said that the singer made an incredible $83 million this year.
Katy secured her ranking thanks to her highly successful Witness: The Tour.
The singer reportedly made an eye-watering one million dollars a night whilst on tour.
This was coupled with a judging gig for an American Idol reboot, which allegedly saw the 34-year-old walk away with a payslip for a cool $20 million.
Hot on Perry's heels was Taylor Swift, who was our prediction for the top spot.
Clearly, we were wrong as Swift only bagged $80 million this year.
But our guess wasn't entirely inaccurate as Forbes did cite the reason she didn't get first was due to her Reputation Stadium Tour dates were outside of this year's scoring period.
Tay-tay enjoyed a highly successful launch of her album Reputation, which sold two million copies globally in its first week on sale.
Beyonce secured third place, making $60 million.
Despite Bey being busy raising a family, she had some fantastic highlights over the year, such as her powerhouse performance at Coachella.
This was coupled with the release of her album with hubby Jay-Z in June.
Forbes indicated that she would do very well in their 2019 list as most of her earnings from her On The Run II tour will fall into next year's scoring period.
Pink claimed fourth place earning ($52 million) and Lady Gaga was placed in fifth ($50 million).
Followed behind them was Jennifer Lopez ($47 million), Rihanna ($37.5 million) and Helene Fischer ($32 million).
Celine Dion took ninth ($31 million) and last but by no means last, Britney Spears finished off the list ($30 million).
It's fair to say every woman on the list works incredibly hard.
I have just checked my bank account and can confirm that I have all of 47 cent to my name, so there's no competition here.