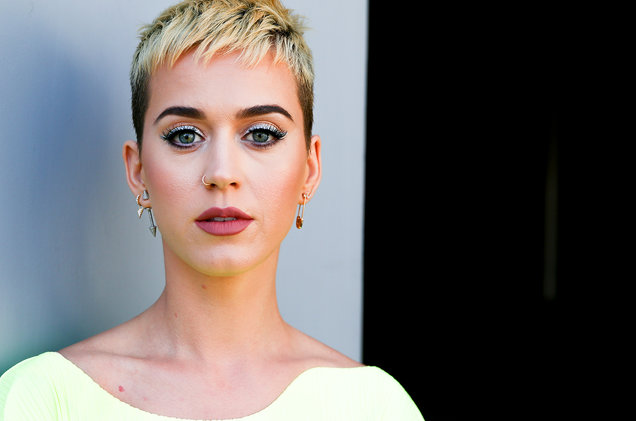 Katy Perry pays moving tribute to Manchester victims at London gig
Katy Perry is the latest start to pay tribute to the victims of Monday's terror attack in Manchester.
During an intimate one-off gig in London's The Water Rats pub, the singer dedicated her song, Part of Me, to the 22 people who lost their lives following the tragic event.
A visibly emotional Katy told the crowd: "This week has been really hard. It sucked. It was hard for you guys and it was hard for me because we all love music.''
''We all listen to the same music. And you think about it and think, 'That's my friend, that's my sister, that's my cousin, that's my brother.'"
''I'm going to sing this next song [Part of Me] for them. They can never take that part away from us ever. Ever."
The moving tribute comes after Miley Cyrus and Harry Styles both dedicated performances to the Manchester victims.
During a heartfelt rendition of Malibu, on The Voice US, Miley said: "I want to dedicate this song to my good friend Ariana Grande and everyone who experienced that horrific attack yesterday. Our hearts are with you."
Meanwhile, Harry spoke about the attack during a small gig in Mexico saying, ''Tonight doesn't feel like a night to celebrate.''
''Last night there was a tragedy in my hometown of Manchester. And I am left with a hole in my heart. I went to my first show in the arena and I've had some of my best experiences in Manchester.''
He added, ''I ask you to please choose love every single day.''
The Sign of The Times singer then held a minutes silence for the victims and their families.