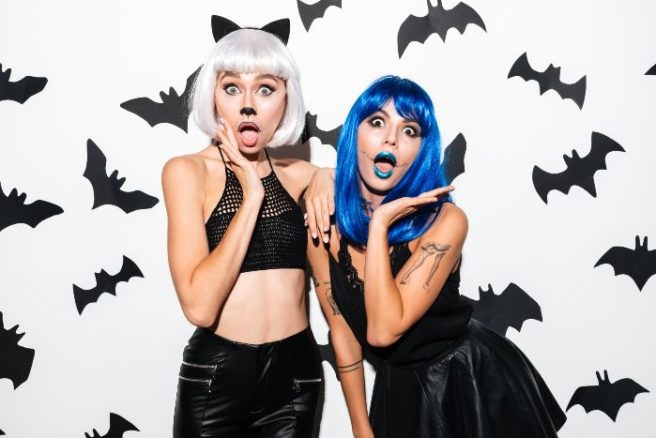 Tomorrow night is the time when all the ghouls and ghosts come out to play and everyone will be all dressed up in their unreal and super clever costume that they thought of/made/bought weeks ago.
And you?
If you're anything like us, you've clicked on this article because you have absolutely no idea what you're gonna wear tomorrow night and it seems like literally everyone in the whole world does.
But fear not, mere mortal…for we have your lazy ass covered.
Read on to see how you can get ready for the spookiest night of the year in five minutes…
Wednesday Addams
She's iconic. And oh-so-easy to pull together as a costume if you're stuck.
Plait your hair in two thick braids, throw on a white shirt with a collar under a black dress, black tights and shoes and there you have it.
Holly Golightely
Any Breakfast at Tiffany's fans?
Channel your inner Audrey Hepburn in a simple black dress, a string of pears, a dark sunglasses.
Sweep your hair into an updo and if you have one, a cigarette holder finishes off the look.
Bubble Bath
This is soo cute.
Put on a shower cap and stick loads of white balloons to pin onto a t-shirt.
Even the most un-arsed people can manage this one.
Bread Winner
Wanna have to spend only five minutes getting ready and have a clever costume?
Throw on a plain t-shirt, a fake plastic medal and carry a loaf ofbread.
You're a bread winner! Get it?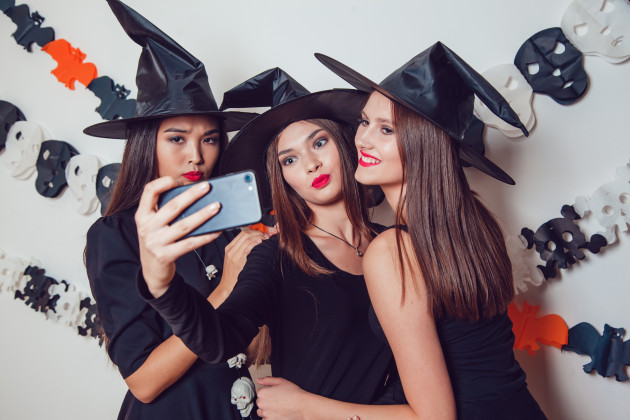 Tourist
This is another so-easy-it-hurts one.
You need: a straw hat, Hawaiian shirt, and a camera, preferably on a strap to hang around your neck.
Raining Men
Another idea if you have no time/interest is this one.
Grab an umbrella and hang cut-outs of hot guys off it.
Voila – it's raining men.
Cinema Floor
Dress all in black and stick movie ticket stubs, sweet wrappers etc to yourself and there you have it…you are the floor of a movie theatre.
Not the scariest thing in the world but an easy Halloween costume, and you can't have everything.
Ghost
We all know this one…a white bed sheet with holes cut for your eyes and chuck it over you.
Boo!
Freudian Slip
If you a slip dress handy and some well-know terms coined by Sigmund Freud cut out that you can attach to the dress. Easy and funny.
Happy Halloween lads, stay safe, have fun and do one of these five-minute costume ideas if you're panicking about what to wear.