Do you ever surprise yourself by how excited you get over adult things?
'Ooooh, washing detergent is on sale' or 'OMG, look at that gorgeous toaster!'
Well, there's no shame in it ladies, we're all adults, and proud of it!
However, we do love when our adult life meets our childhood somewhere in the middle.
Which is exactly why we're SO excited to show you the latest home offering from Penneys – in the form of Minnie Mouse sat and pepper shakers.
Yep, you read that right!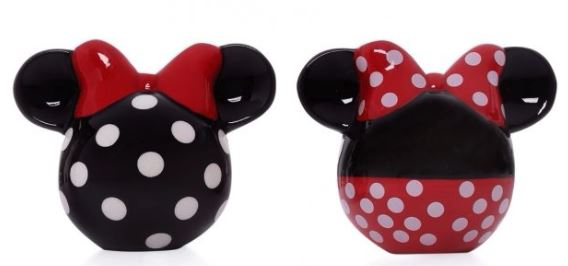 The best part? The shakers are, of course, super affordable, at just 5 quid per pair.
We're actually not worthy.
If you can't pick up a set in store, fear not!
You can also get your hands on some from Ebay, but you should be ready to pay more, as they're a hot commodity.
Penneys are constantly rolling out fabulous Disney home decor, and we couldn't be more grateful.