Pop culture Halloween costumes are always all the rage every year.
I mean, who wouldn't love getting all dressed up as your fave movie character/social media star/gas meme?
Some of these costume ideas are so 2018 and others are pure classics.
So maybe chuck that weathered witches hat in the bin and forget about those shitty devil ears and embrace something a bit more quirky…
1. Mia Wallace
This is an iconic look, made famous by Quentin Tarantino's Pulp Fiction, this look is an easy one if you're in a bit of a last-minute dither. Short black wig, slash of red lippie, white shirt and black trousers and of course, the ciggie for show. Now al you gotta do is the twist with someone dressed as Joh Travolta's Vinny.
2. Any Riverdale character
This cringe-fest on the CW has given us so much Halloween inspo. You could be Betty Cooper – tight high ponytails and granny clothes, or Veronica Lodge – a sixteen-year-old who goes to school every day in a short Blair Walforf-eque dress, heels and a string of pearls.
Jughead Jones is easy – plonk a hat on your head and write 'Southside Serpent' on a black leather jacket. See? So many ideas.
3. Mamma Mia!
It was the movie of the summer and you could literally wear something sparkly and say you're one of the characters. However, if you wanna channel Young Donna, think 1970's bohemian style – floaty dresses and flowy skirts, lots of denim and wedge sandals. Don't forget to lash on the jewellery as well and voila.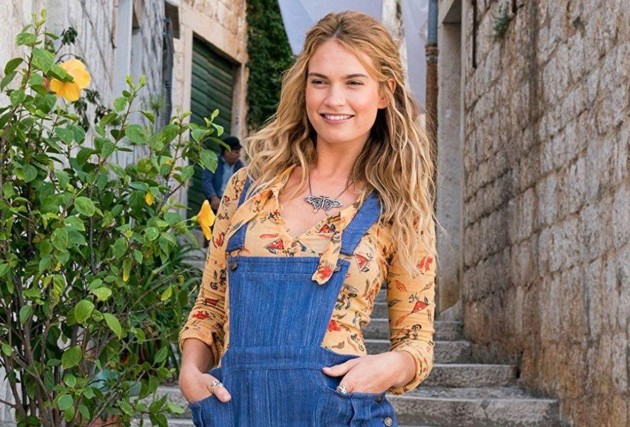 4. Cher Horowitz
She is and always will be a Queen of pop culture. Clueless gave us Cher, the spoilt rich LA kid embodies all that is 1990's teenage hood fashion. So break out that checkered yellow two-piece you must have somewhere and dig up a phone with an antennae. As if!
5. Carrie
One of the most famous gals in cinema horror, bullied teen Carrie White after she gets pigs blood dumped on her is a timeless nod to pop culture.
Get a white/pale-coloured fancy dress, a sash saying 'Prom Queen' if poss and a plastic tiara. Then just go for it- slather the fake blood EVERYWHERE. The messier the better.
6. Ariana Grande
The undisputed Pop Queen of 2018.
This gal has been through a lot so pull that hair up into the highest ponytail possible, slick on that eyeliner and channel the 'God is a Woman' vid.
7. Steve Harrington
It wouldn't be Halloween without a Stranger Things reference, now would it?
King Steve, Hawkin's resident babysitter, is an easy one – '80s-inspired tight jeans, a grey windbreaker, yellow gloves and whoosh up that hair with some major hairspray. Baseball bat with nails optional.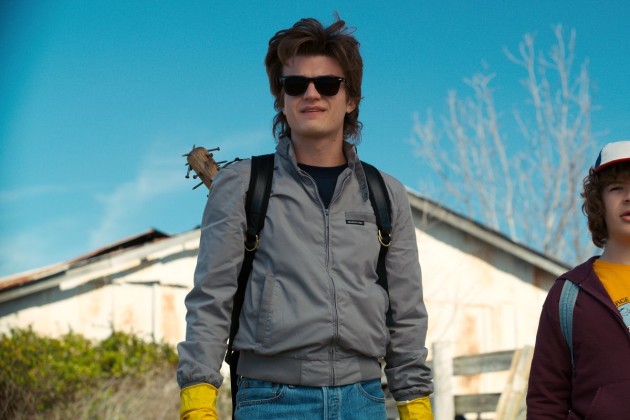 8. Michael Myers
This one ahs been popular since the first Halloween movie came out in 1978, however in honour of the final and fab Halloween movie being released this month, we had to include the serial killer that's slashed his way through the teenage babysitters of Haddonfield.
9. Sabrina the Teenage Witch
Although we love the '90s Nickelodeon version, thanks to the Netflix reboot Sabrina might become a Halloween staple costume again.
10. Hormone Monster from Big Mouth
If you haven't seen this f*cking hilarious Netflix show, then do ASAP.
The Hormone Monsters Maury and Connie have quickly become TV show classics and it's so easy to be them this year – all you need is some fake fur, a big wig and some horns.
12. Meghan Markle
It wouldn't be a 2018 Halloween if you didn't see at least a handful of Meghan costumes around.
You can do wedding Meghan were she looked like a Disney princess or Royal Tour Meghan…we'd go for the bride look tho. Classy and fab. Kinda like her.