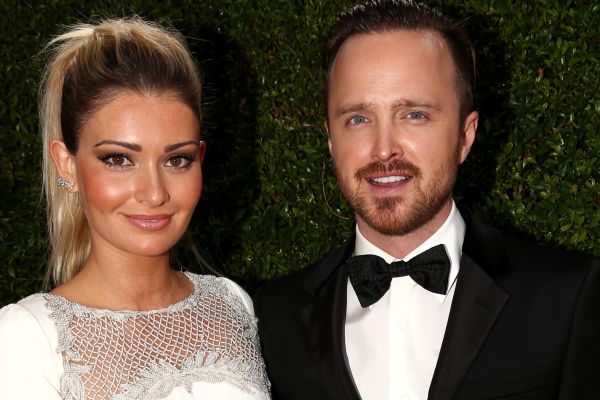 Huge congratulations are in order as Aaron Paul has become a dad for the first time.
The Breaking Bad actor and his wife Lauren revealed that they had welcomed a little girl into their family on Thursday.
Taking to Instagram the proud parents shared photos of their newborn daughter.
Aaron simply captioned his photo, "My heart."
Lauren shared a series of photos from the day their daughter was born, including a beautiful shot of the new mum cradling her little girl in her arms.
"There are no words that will ever be able to explain what just happened to my heart," she wrote.
Lauren later shared a photo of her husband holding their little girl in his arms, "I have never loved you more than I do right now. We are so lucky to be your girls forever," she shared.
The photo, which was taken in their baby girl's nursery, has melted our hearts, the look of pure joy on the new dad's face is everything.
Fans quickly congratulated the new parents, with one even saying: "I aspire to be this happy one day."
"Hope she ends up having daddy's gorgeous baby blue eyes. Congrats on your bundle of joy," one wrote.
Another added, "A million congratulations to you and your family. The most amazing adventure begins."
Looks like she's a little daddy's girl already.
We are thrilled for both Aaron and Lauren!