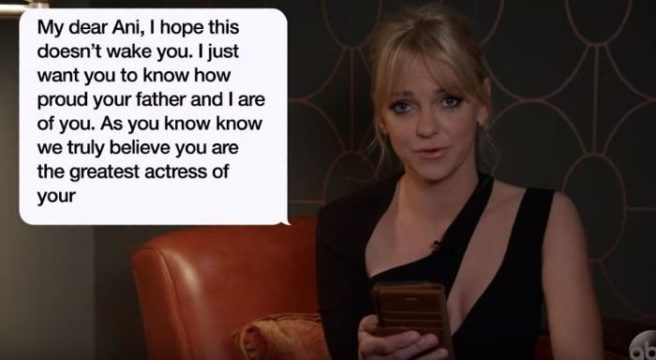 Whether we're having a sh*t time at work, going through a painful break-up, or just freaking out for no particular reason, we can always count on our mothers to bring us back down to earth.
While motherhood brings its fair share of challenges, it seems to also bring an unintentional sense of awkward humour, which, when combined with modern technology, makes for some most hilarious text messages the world has ever seen.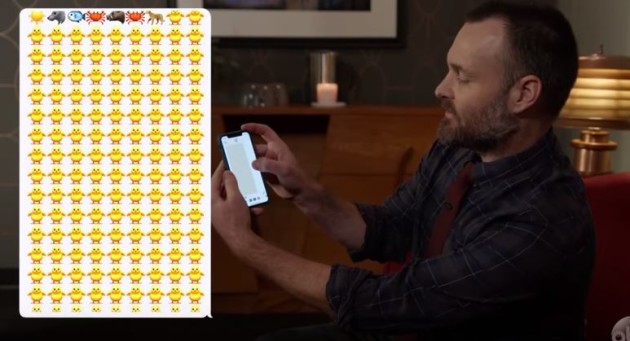 And it seems not even celebrities are immune from the phenomenon that is 'Mom texts', as proved in Jimmy Kimmel's latest viral video.
The clip featured some of Hollywood's biggest stars as the read aloud some of the most well-crafted messages they've received from their mothers.
Anna Faris read a text that said, "My dear Ani, I hope this doesn't wake you. I just want you to know how proud your father and I are of you. As you know know (sic) we truly believe you are the greatest actress of your generation. We do someday hope you transition into dramatic work."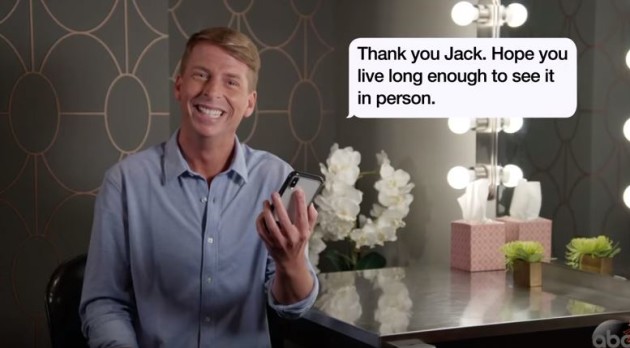 While actor Jack McBrayer shared a sarcastic masterpiece his mam sent him to thank him for a Christmas ornament.
"Thank you Jack. Hope you live long enough to see it in person."
Other stars featured in the video include Adam Scott, Kristen Bell, Tony Hale, Patton Oswalt, Will Forte.
You can check out the full clip below: