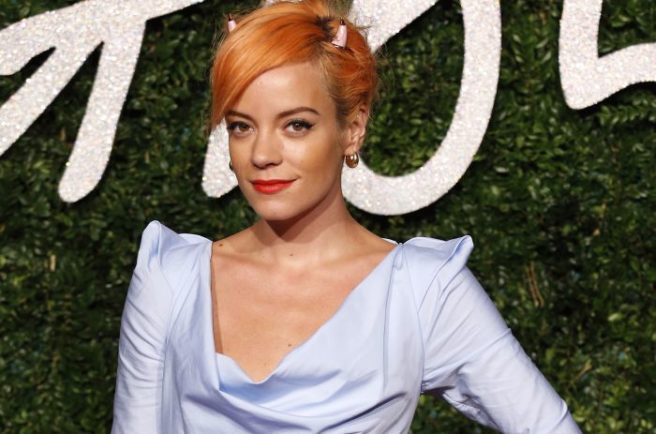 Lily Allen will reflect on her life both in and out of the public eye in a tell-all memoir due for release next year.
Always one to wear her heart on her sleeve, the British singer has previously opened up about her struggles with drug abuse, body image, and how she managed to cope after suffering two tragic miscarriages.
According to reports, the 32-year-old has signed a deal to publish her yet-to-be-titled autobiography with Bonnier Publishing imprint Blink.
Touching on everything from her rebellious youth to eating disorders and separation, Lily has warned that the book "might be uncomfortable and shocking and brutal" in parts.
"There will be good stuff in there too; happy times. I will try and make it funny. I know it's about me but I hope that a lot of it will ring true with anyone who reads it. It won't be written with shame. It will be true," she said in a statement.
Blink managing director Ben Dunn adds: "A book like this doesn't come along very often. We were completely blown away by the proposal and sample material. It will not only appeal to her generation and fans of her music, but speaks to a wider polemic about the issues society faces today."
Fans of the songstress have taken to Twitter to express their excitement:
SHOOOOOOK pic.twitter.com/HcAzLH2N7W

— Heezus (@HarryMacMusic) November 6, 2017
Omg the title has to be 'Hard Out Here' pic.twitter.com/HJEwovKGSs

— Ned (@ned468) November 6, 2017
Whoa ! Exciting Can't wait to read. Been waiting for this for a long time. Hope you're well Lily Xx

— Jarred (@h_jazza) November 6, 2017
Today has been so busy I've been home for about 10 minutes and it's actually finally now sinking in. Lily is writing a book pic.twitter.com/XEfLXO2g42

— Hazzus (@No1LilyAllenFan) November 6, 2017
@lilyallen writing a book about her life and career… I'm so excited for it. You set the record straight Lily but obviously release a new album as well because we all need new music from you

— Gary Mccormick (@Gazza1991) November 6, 2017
We can't wait to give this a read.