If your week needed a pick-me-up, we have what you're looking for.
And this pick-me-up looks like Christmas, smells like gin and represents pure unadulterated joy.
As of November 12, Aldi Ireland will be selling gin-filled baubles.
In the run-up to Christmas, Pickering's Gin Baubles, which come in a handy pack of six, will be on sale in 129 Aldi stores nationwide, and they'll only set you back a measly €26.99!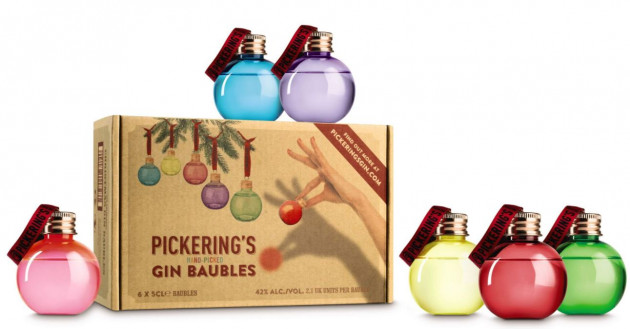 However, if you're all about the novelty gin accessories, but fear for the quality of the spirit, rest assured you're in good hands with Pickering's, which is a multi-award winning gin, hand crafted at Summerhill Distillery – the first exclusive gin distillery to be established in Edinburgh for over 150 years.
Now back to the baubles!
In the months leading up to Christmas, the team at Pickering's forage amongst ancient juniper trees, then fill, cap, ribbon, pack and wrap every single bauble with gin.
Each bauble is filled with 5cl of Pickering's Classic "Red Top Gin", which is best served with tonic water and a slice of pink grapefruit.
Happy Christmas, ladies!
Oh, and one more thing while we have you! Don't forget that you can catch up on all your favourite shows for free for a month right here, so sign up now!