If you're currently twiddling your thumbs, desperately trying to decide what presents to get your relatives or friends (or yourself…), we've found the shop for you.
It's got all the answers to your alcohol questions, and even does FREE ENGRAVING…yes, you read that right. Frengraving.
The Jameson Black Barrel shop has opened just in time for Christmas, and is ready for your last minute personalised gifting requests.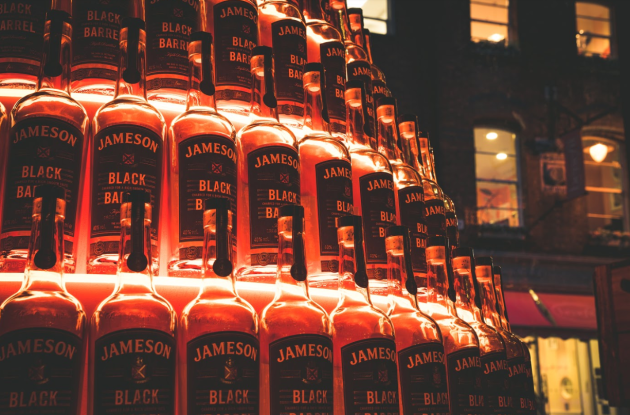 Ireland's leading whiskey is our new Christmas BFF; their newest pop-up is located on South William Street in Dublin until December 24.
The Jameson Black Barrel shop has free engraving on all bought bottles from the pop-up for a personalised touch at the price of €48, so it won't break the bank.
It doesn't even end there, for whiskey lovers galore they've also got hip flask gift sets with a whiskey glass and small bottle of Jameson Black Barrel for 25 quid, we are GAGGIN' for one of those.
The store opens from Monday to Saturday from 11am until 9pm, and Sunday from 12:30pm until 6pm.
Get yourselves over there and beat the queues, we've already abandoned the office to head down…we won't tell if you won't?