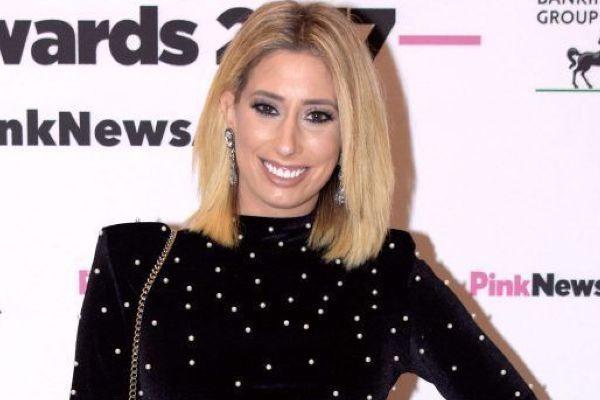 Stacey Solomon is known for not shying away from the truth even when it is a little embarrassing.
And the Loose Women star has revealed that she is sporting a ''furry'' stomach since she's become pregnant.
The 29-year-old took to Instagram to post a snap of her tummy which is covered in hair.
She wrote, ''I think I'm pregnant with a Furby I need to know…Did anyone else's belly just suddenly become covered in fur?''
Stacey, who is expecting her third child, her first with boyfriend Joe Swash, continued, ''Im not sure if you can see it but all of the grainy little lines are blonde hairs that I've never had before and now I've now started sprouting some lovely thick, wirey black ones around my belly button.''
She added, ''I've always had my hair tummy snail trail which is a line of hair that practically goes from my cleavage all the way done to my hoo-ha but never an all over fuzz. i'm not upset by it one bit I've always loved my, furrier than most, body, I'm just so fascinated as to why this happens? What does it mean? Is it to keep the Furby warm?
Her followers adored the candid snap and took to the comments to tell her so.
One said, ''That happened to me when I was pregnant with my son. Something to do with hormone levels. It all disappeared after I had him. You are glowing! Enjoy….''
While another wrote, ''I've been like this since having kids lol I'm sure I'm actually becoming a yeti! You are still beautiful and have a lovely bump! It's all hormone induced.''
Stacey is already mum to 11-year-old Zachary, and six-year-old Leighton, while Joe is dad to 11-year-old Harry.
We love how open Stacey is about things that other women might feel too self-concious about – well done Stacey.