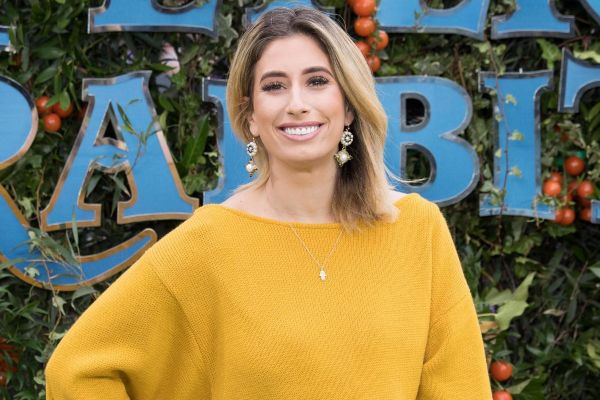 'So refreshing': Stacey Soloman has GENIUS tip for hiding grey hairs
We (or a lot of us) have them – pesky grey hairs.
Do we cave and colour our hair every few weeks or let the natural roots shine through?
This regular question we ask ourselves is one that Stacey Soloman does too – another reason she is so relatable.
The Loose Women panellist appeared on the show with fresh brunette locks and we noticed that her hair looked even more fab than usual.
The 29-year-old took to Instagram to reveal what she had done differently to it – as well as give us some much-needed advice on hiding grey hairs.
She posted a gorgeous snap of herself and captioned it, ''I can honestly say there's no need to go to the shops and buy anything. All I've done is stopped bleaching. I've also left my hair alone for the last few weeks! No hot irons or curls and it's worked wonders! I hate to admit it but bleach and lots of heat will kill your hair to beyond the point of saving!'
The mum-of-two continued, ''I'm going to try and touch up my grey hairs with eyeshadow and only wash and put heat on my hair once a week! The ultimate goal is to have long, thick, healthy mermaid hair.''
It seems that we've had the answer all along – eyeshadow.
Her followers were in awe of the nifty tip.
One said, ''Oooh eyeshadow on the greys I've been using waterproof mascara! I might try this.''
While another wrote, ''I use a product that looks like brown eyeshadow ( comes in many shades) but it's waterproof and only comes out after shampooing.''
A third added, ''Such a lovely look, and your hair looks fab. So refreshing to hear it's a case of nature taking its course (as opposed to promoting products). Lovely!''
Excuse us while we head off to stock up on dark brown eyeshadow.