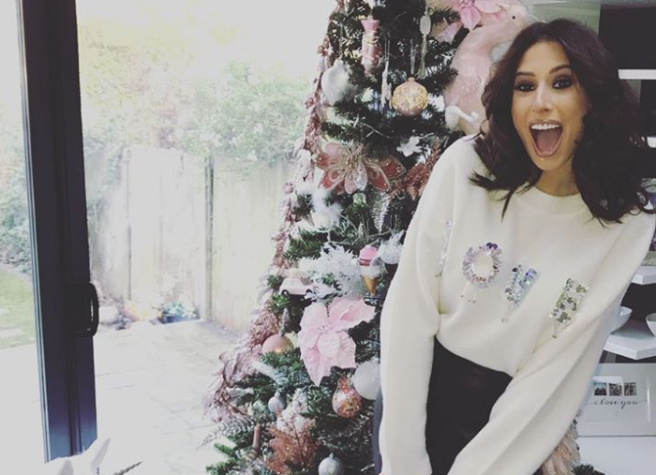 Stacey Solomon has penned quite the emotional post-Christmas message after she spent the day surrounded by her loving family.
The Loose Women panelist said that she had quite the manic but wonderful Christmas with her nearest and dearest.
Sharing a photo of her family on Christmas Day, Stacey stressed the importance of remembering that Christmas isn't a merry day for everyone.
There are so many people out there struggling for a variety of reasons, including financial reasons and health problems.
Stacey wrote: "Well that was a crazy Christmas. It was like real life 'Meet The Parents'. Luckily no one got hurt and everyone is still talking no matter how heated Family Fortunes got."
The mum-of-two continued: "Feeling extremely privileged this morning to have been able to share a special day with my family and my extended family I adore each and every one of them. I hope you all had a wonderful Christmas."
She extended her love to anyone who is facing difficulties this Christmas. "My heart goes out to anyone struggling at this time of year.
"I realise how privileged I am and that lots of other people aren't as fortunate. Love and light to all," she continued.
Stacey added: "There are some incredible people and organisations out there so please please please if you need to reach out if you can."
The former X Factor contestant shared contact details for numerous charities including Childline, Mind Charity and Samaritans.
Stacey's moving post has reminded us of how important it is to realise that Christmas can be an extremely hard time for so many people and it is vital that we keep them in our thoughts.