Stacey Solomon is one of our fave gals as she isn't afraid to call bullsh*t on the unrealistic beauty standards women are held to.
The 29-year-old is a breath of fresh air with her bikini selfies and campaign against airbrushing images.
That's why we were living for her Penneys' launch, and she didn't disappoint.
Prepare for your bank account to be drained as the presenter has incorporated everything we love about her into the clothing line.
It's designed to flatter all shapes and sizes, and encourages shoppers to embrace their au natural beauty – and you guessed it, her images for the line haven't been airbrushed.
Stacey actually had real women in mind when she picked pieces for her collection, from warm winter woollens to striking yellow jumpsuits.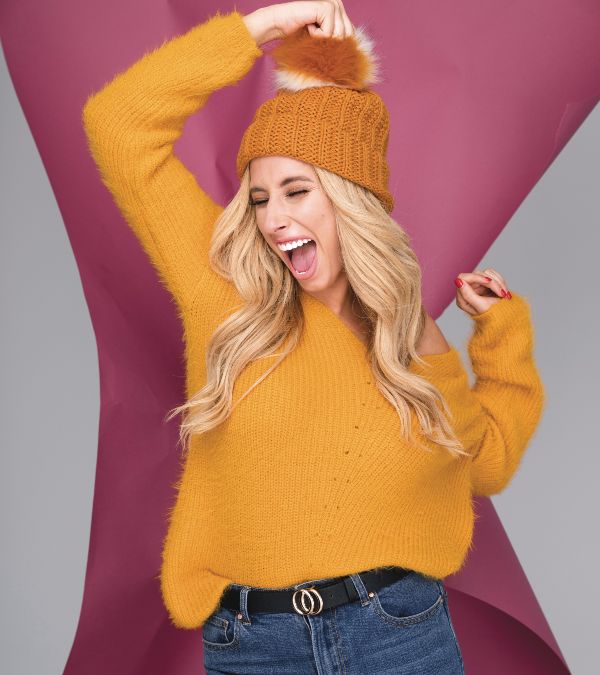 Her bubbly and bold personality shines throughout the collection and hits all the right notes with vibrant colours dominating the range.
The body positivity message is really reflected in the carefully crafted clothes, and it's affordable AF – so you can rock day or night time looks, feeling your best.
And if that wasn't enough, 20 percent of profits from full price sales of the Living My Best Life t-shirt will be donated to both the NSPCC and ISPCC.
Purses out ladies, have your cards ready to tap from October 11, when this fun, body-loving collection takes over your local Penneys.