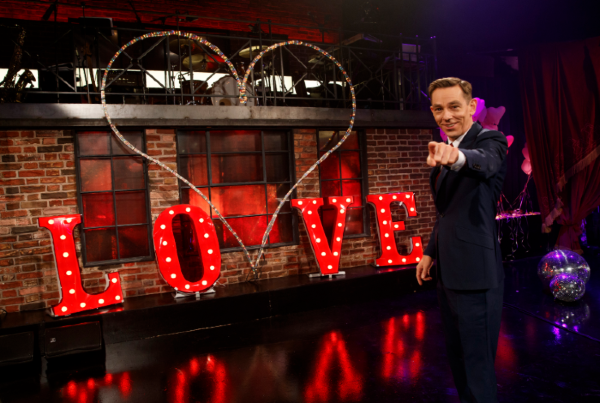 The Late Late Show is celebrating love in all its forms tonight with a show dedicated to romance and butterflies in your stomach.
'So who are the guests for their infamous Valentine's Day episode?', I hear you ask. Well, Tubs has a treat for everyone in the love-struck audience.
Reality TV star couple Vogue Williams and Spencer Matthews fell in love while filming a TV show in 2017, and now they're married with little baby Theodore. They join Ryan Tubridy in the studio tonight, getting candid about their relationship.
What else could startle the romantic senses on the guest seat? Well, someone who has adapted some of Shakespeare's greatest love stories to film and TV is stopping by for a chat.
Actor and director Kenneth Branagh will join The Late Late Show panel of guests to discuss his new movie All Is True, and will elaborate on why Ireland holds a special place in his heart, having moved to England at a young age.
The show has also carried out a search for 'The Greatest Love of All' nationwide, and the public will exclusively be hearing some of the most romantic tales of true love, and viewers who have found their soul mate against all the odds. SWISH SWOO.
Audience games will be taking place (sure to be absolutely GAS), and the 200 singles will be hoping to find that special someone on the RTÉ show.
Music from Whigfield and Mickey Joe Harte join Ryan for some music.. Is is because Mickey Joe's name sounds like Heart? Who knows…tune in to see.
Comedy dance duo Lords of Strut also pop by the Valentine's show to add to the hilarity, rounding up the guests nicely.
There have been some classic humour moments from the show, remember when one guest Colm had his mum asking him questions about his love life? We DIED.
The Late Late Show's annual love programme has long been one of the favourites with the viewers, and for good reason.
We can't wait to see what's in store tonight, the love episode is ALWAYS the best. Apart from the Toy Show, of course.
Feature image; presspack.rte.ie